PDF reports are one of the most powerful features of Futrli, the true power of reports is in making them visual and easy to understand, even for those who are not financially minded, often that means adding images to our reports.
That image might be your company logo, a picture of a related concept or perhaps even a progress report on your current project. Let's have a look at how you might go about including an image, and how you can get that into a PDF.
Step 1: Adding an image to a text card
A text card can have a variety of uses as part of your board, including annotations or notes. However, it can also hold images.
The first step is to go to the Boards section and select the board you wish to add your image to. Here you can select the add card function.

Next, you can scroll down, through the "Build Your Own" portion of the Add Card menu and select the Text Card option.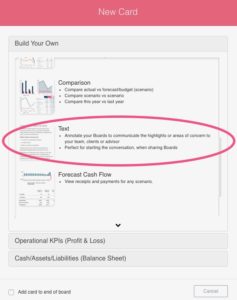 Below is what you should see when selecting this option, and here you can add any text or information you want, and select the icon to add an image, as highlighted below.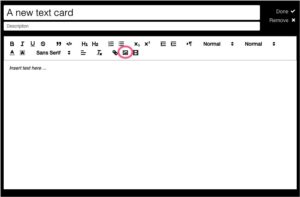 Clicking this icon will open up the file explorer function on your computer, allowing you to navigate to the required image file, select and click open to upload the chosen file.
Once you have selected your image and you are happy with your card, you can simply select done to see the finished card on your board.
Step 2: Importing your Board to PDF
With your image inserted into your text card, we can now create a PDF report using that data.
First of all, we want to select the Printed Reports function from the menu on the right-hand side of the screen (accessible by clicking the three bars beside the Futrli logo).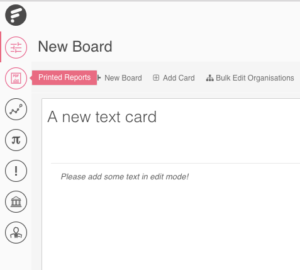 In the "New Report" screen you will be greeted by several options, but in this example we are going to use the Import board into PDF option.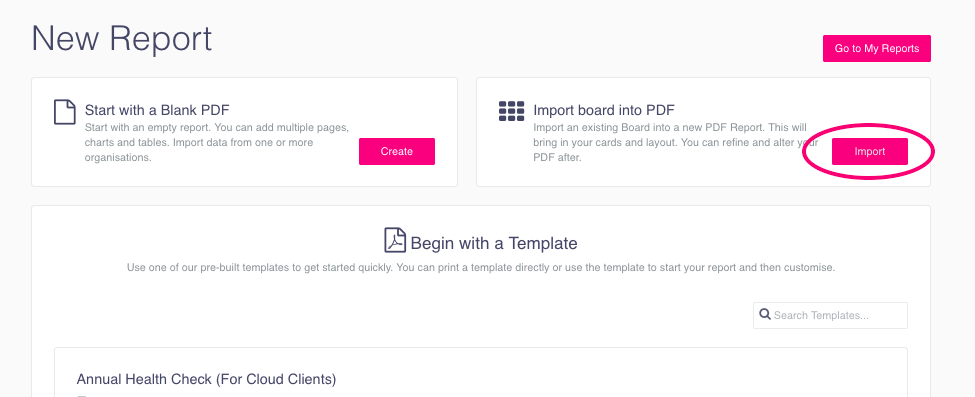 Next, you will be presented with this screen, where you detail the information of the organisation you are using for the PDF report, the date range and scenario, and when you're happy you can click Confirm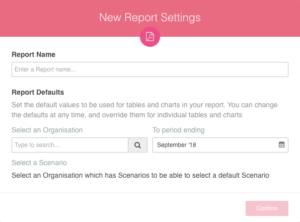 The final step is to select the required board to import into my PDF. In this example, I will select the board with the text card I created, Report 2.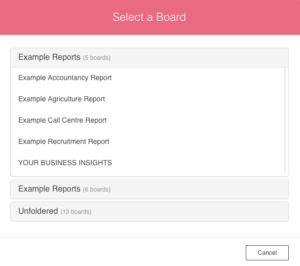 And there you have it, you can see my report, with the image inserted as a PDF, ready to download, which I can do by clicking the Print button,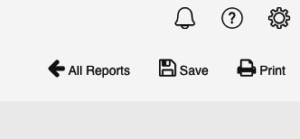 Which will create a downloadable copy of the report that can then be printed, and which will be saved and ready to print for up to 24 hours (accessible by clicking the notifications button on the top right of the screen).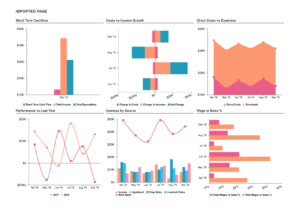 Now you are ready to start adding images to your cards, and importing your boards into a beautiful PDF that can be shown to clients to help them visualise their finances.
Learn more about reporting with Futrli and everything it can do here.