We know how helpful the Futrli Advisor Demo Organisations are, that's why we're so proud of them! We've made the process of giving your newly invited Users and Admins access to these Orgs as easy as ticking a box!
When adding a new User, you now have the option to automatically add any Demo Organisations you have on your own Account, directly into theirs. Simply tick the checkbox within the section 'User's Organisations':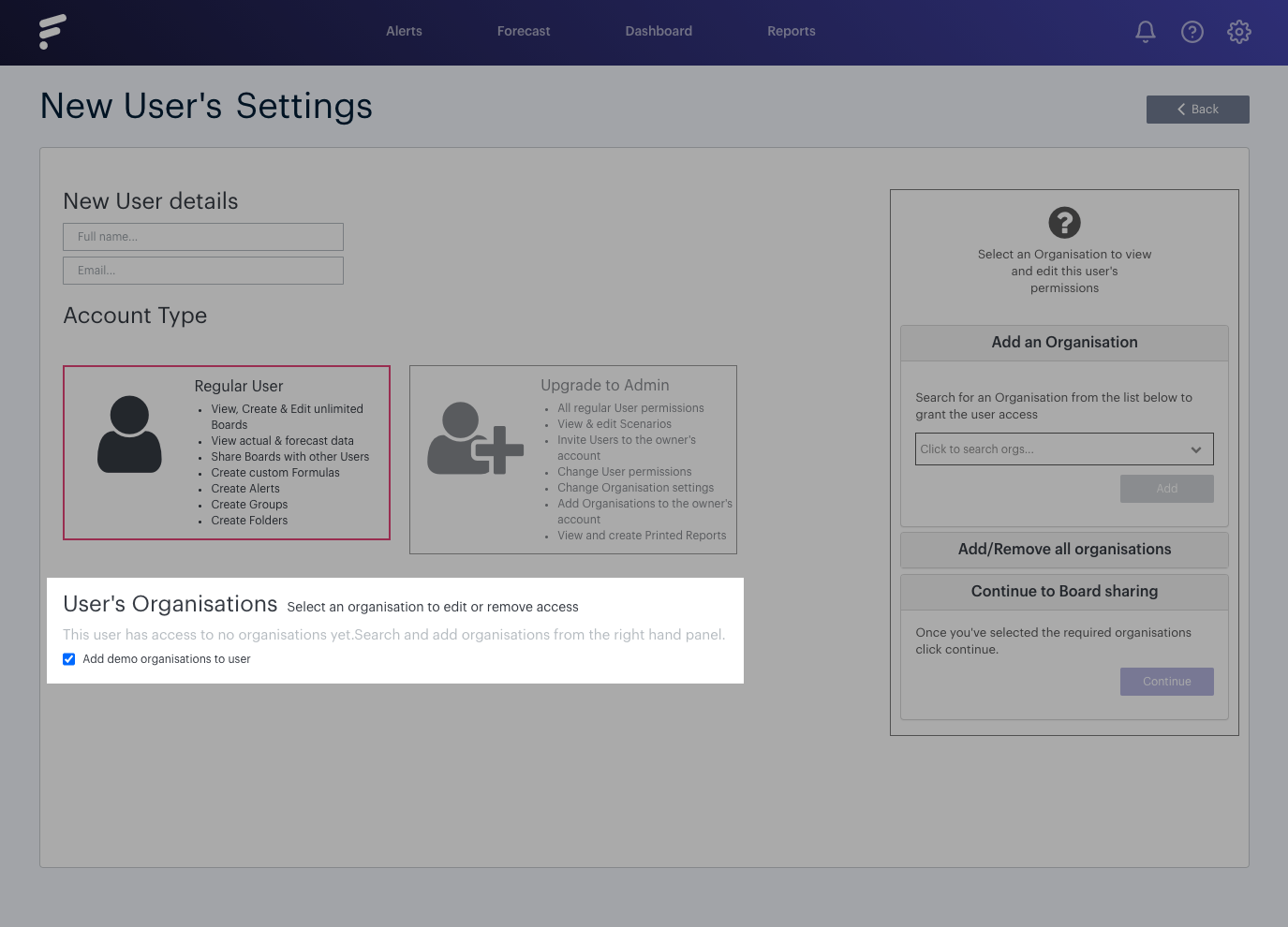 Now they have the Organisations on their Account, you'll be able to share any Demo Boards you have on your Account and the User/Admin will be ready to have a look through the populated example Boards!