You can report on Tracked Data in Futrli using a Tracking Card. This allows you to view data you've applied a Track to in Xero. You can view tracked data on its own or collectively.
How to view Tracked Data
The first step to using tracking data is to ensure your Xero account is connected to Futrli and you have set up tracking within Xero
To view Tracked Data you'll need to add a Tracking Card. You can do this by clicking the Add Card Button on the top of the Board you wish to add your report to. After doing so, select Card and then select Tracking Card from the Card library that displays: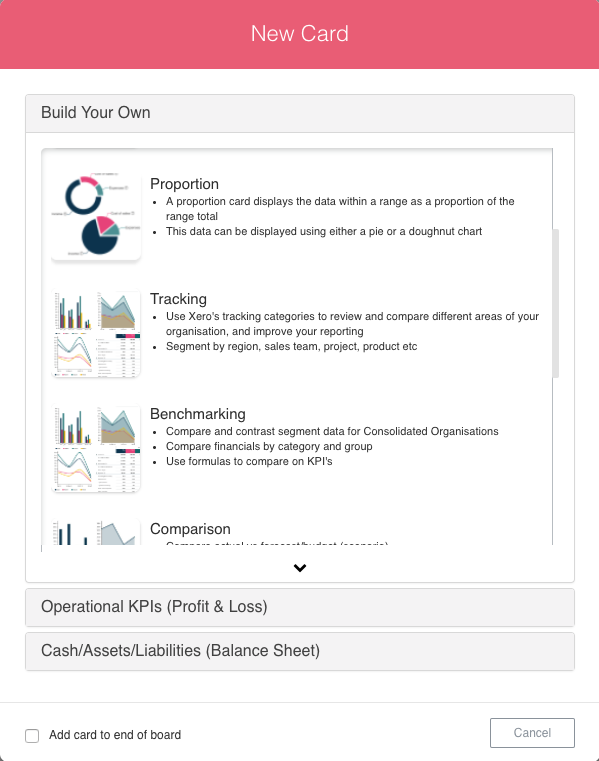 Once your card is added you will be able to adjust how the tracking categories are effecting your report by editing the card settings.
For more on tracking why not watch our video guide to tracking.