Futrli allows you to share Boards in an editable or Read-Only format. Read-Only Boards can be viewed but not altered or re-shared by the recipient.
Sharing a Board as Read-Only
Step One
First Navigate to the Board you wish to share: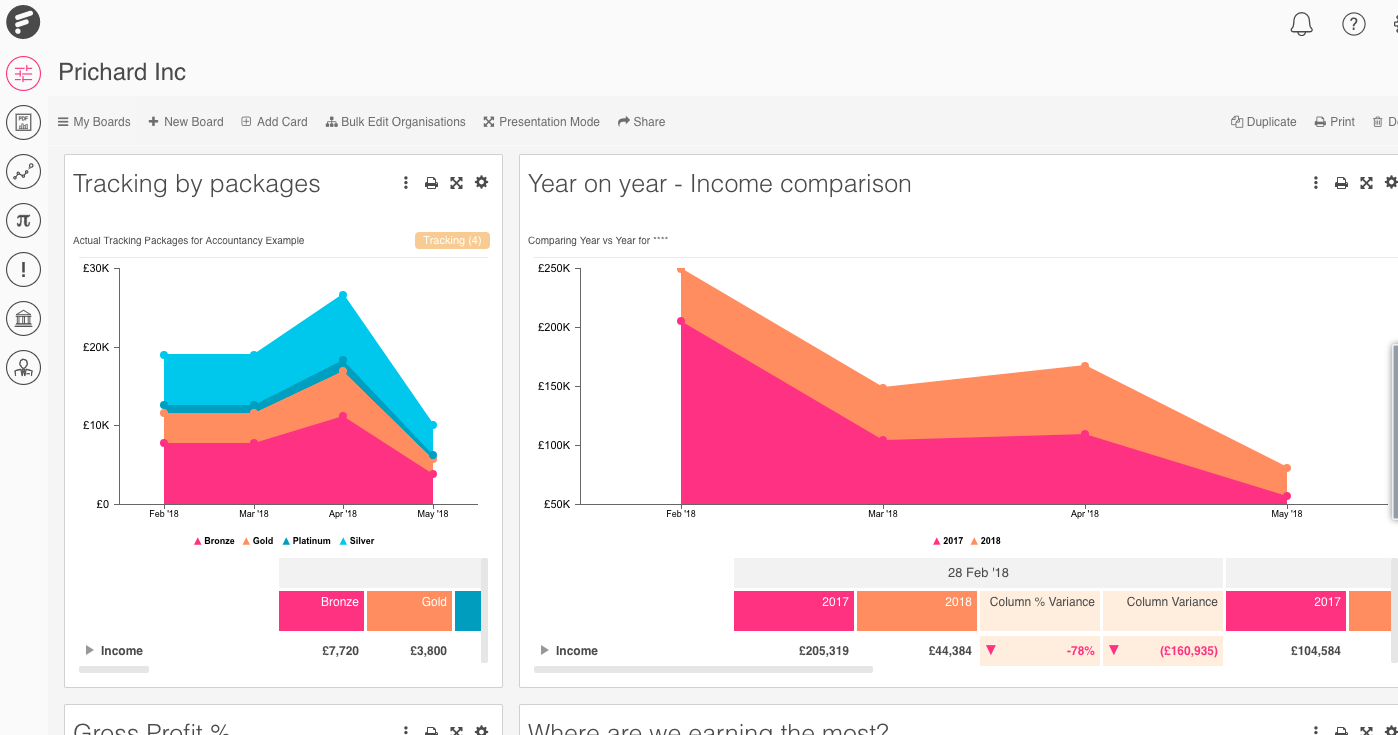 Step Two
Click the Share button and then select 'Share Boards':

Step Three
Select the User you wish to share with: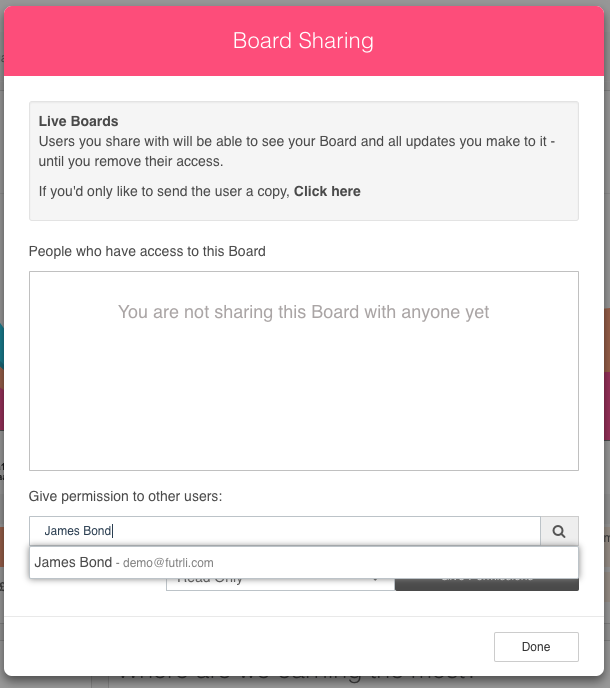 Step Four
Once you have selected the User to share the Board with, select 'Read Only' for the drop down.