Futrli Advisor isn't all about the accountancy firms! With our PAYG package, you'll only pay for the organizations you connect!
So, what can you do within the PAYG package? Well, the answer is, everything!
You are able to:
Integrate an unlimited number of organizations (though if you want to look at partner plan options, you are always welcome to enquire)
Add an unlimited number of users and admins
Build an unlimited number of cards and boards
Create an unlimited number of beautiful meeting ready printed reports
Stay ahead of the game with an unlimited number of alerts
Focus on the KPIs that matter to you and your company with custom formulas

Have access to our Support Team
- - - - - -
If you're yet to create a trial account, make sure you select the option 'Business owner/CFO' when you do get started!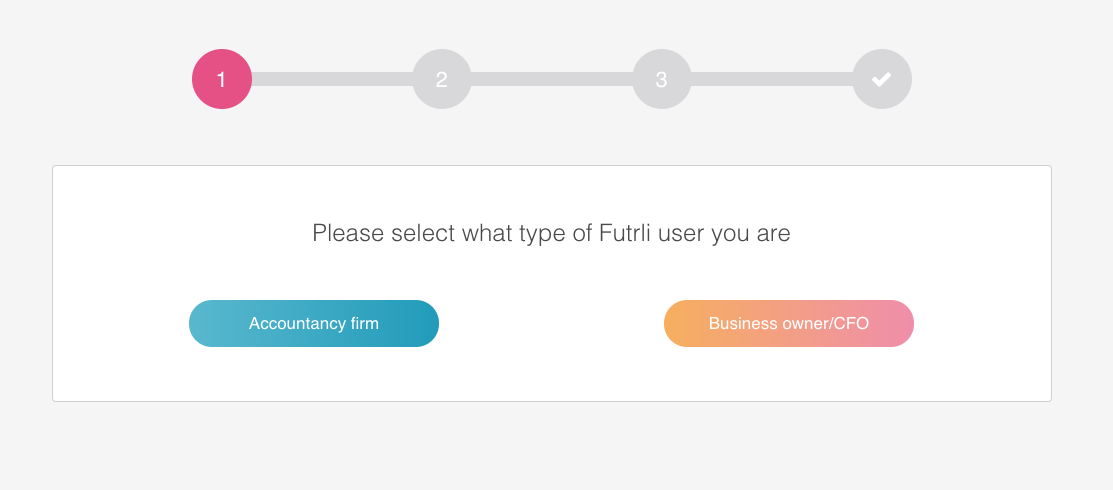 - - - - - -
Why not use our five steps for getting started? We cover building a forecast, visualizing the numbers in a board, sharing that work with others, then setting up an alert.
You can get started by setting up your account and integrating that first organization here.