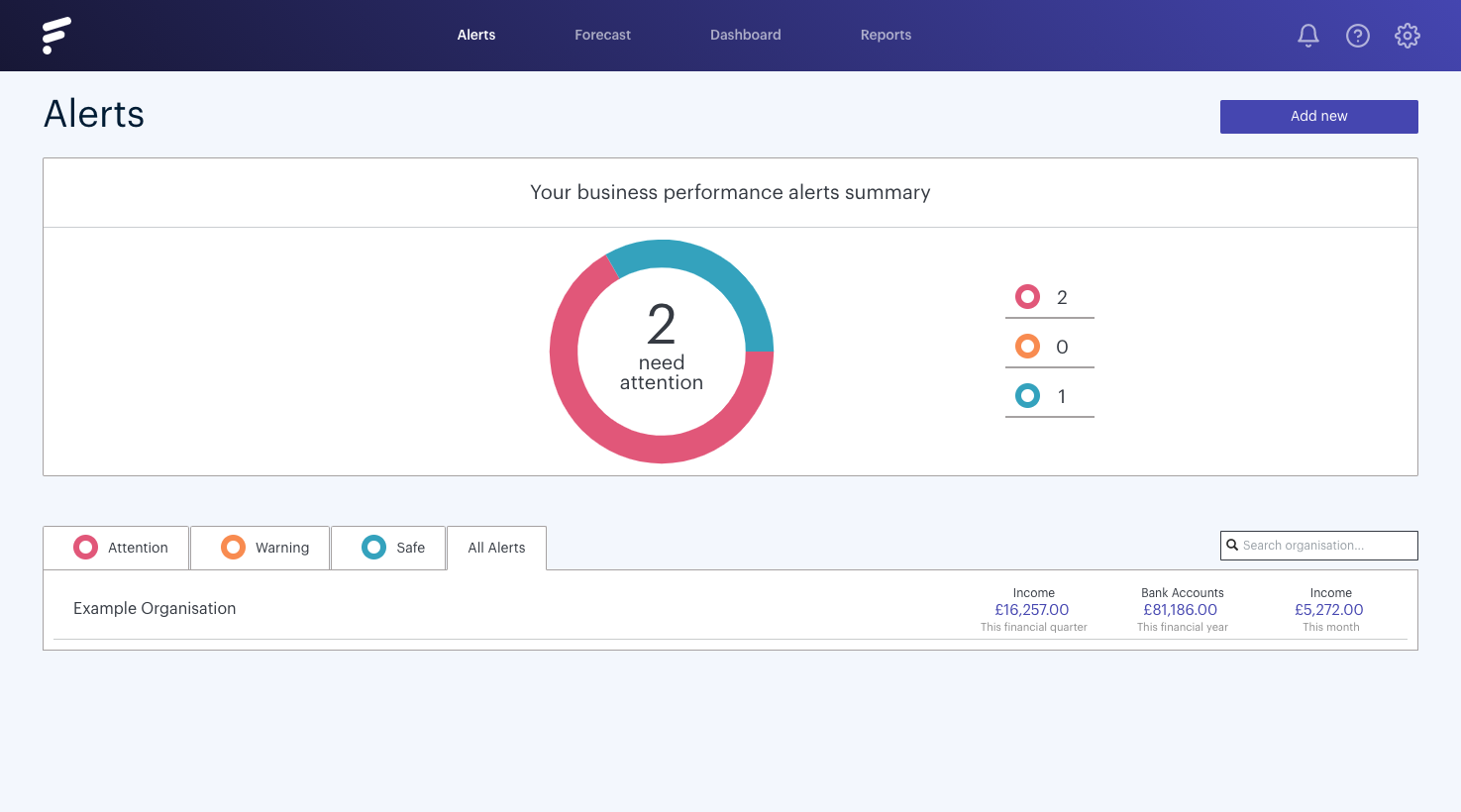 Futrli Advisor's secret weapon! Alerts might not be your first thought when you look for a forecasting and reporting tool, but they are flexible, automatic and can give you key information before you even realise it is available!
- - - - - -
What is an Alert?
An Alert is a KPI that you would like to keep an especially close look at. It might be something obvious, like not wanting your bank account to drop below a certain number, or it might be a custom formula that you build to ensure that your income to expenses ratio is at a healthy percentage.
Every time your data syncs with Futrli Advisor, the Alert will be ready to trigger!
- - - - - -
How do I create an Alert?
Creating an Alert is nice and easy! We do have this help guide though that takes you through the process!