Once you've built your board, you'll need to add some cards!
Cards are your reports. They are a key feature within Futrli Advisor, providing a huge variety of customizable options to display a huge number of different metrics so that you can get the information that you need for your business. Before we look at the different cards available to Futrli Advisor users, let's show you the basic steps of how you add a card to your board.
- - - - - -
If you navigate to the 'Dashboards' section, in the top right corner of the window you'll find your dashboard controls.
Clicking 'New KPI card' will bring up a menu, showing the different types of template available: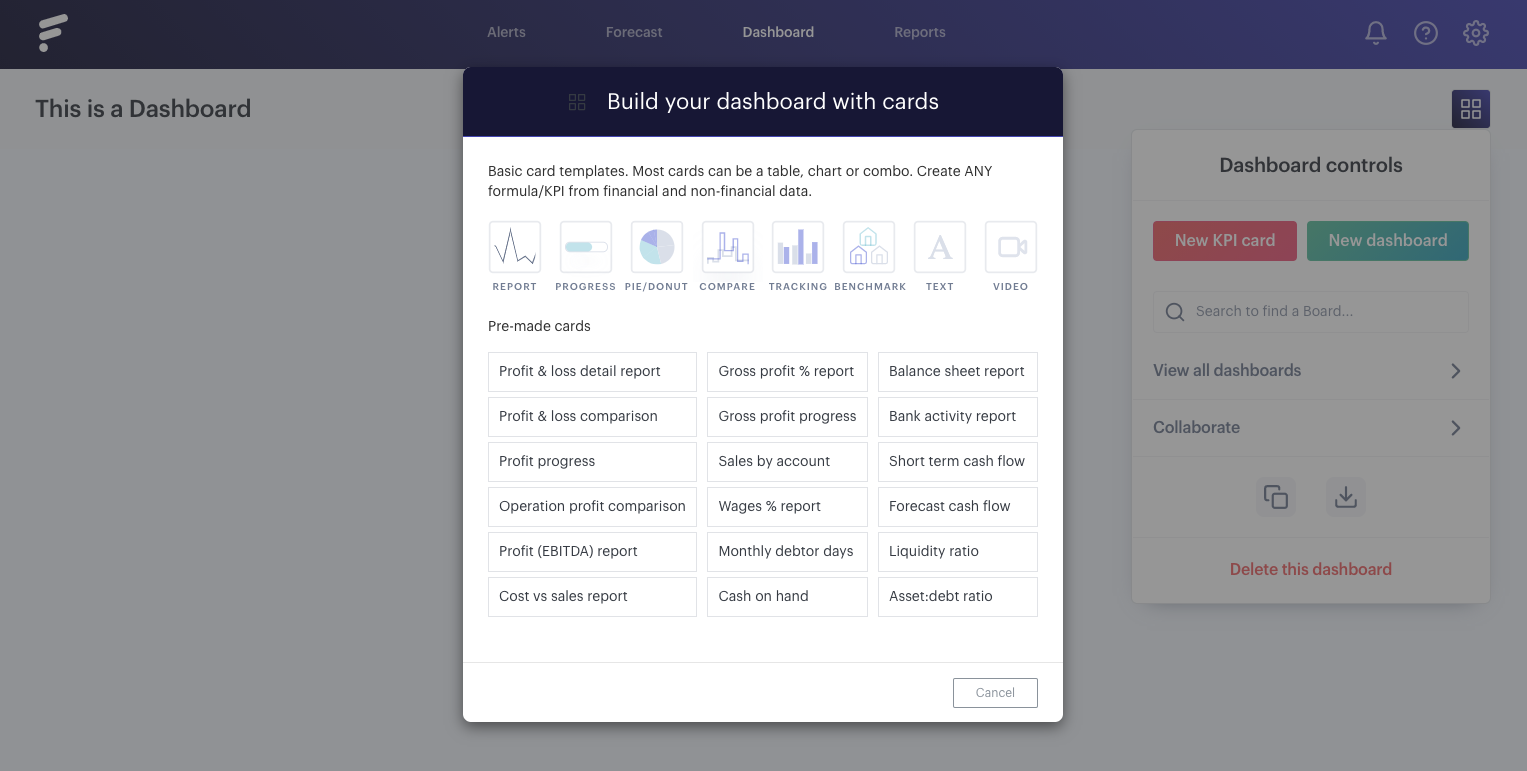 - - - - - -
There are a range of basic card templates, then a range of pre-made cards such as a P&L report, balance sheet report or a forecasted cash flow.
- - - - - -
The process of adding a card is similar regardless of what card you choose, but for this example, we'll select a new 'Report' card to show you how simple it can be: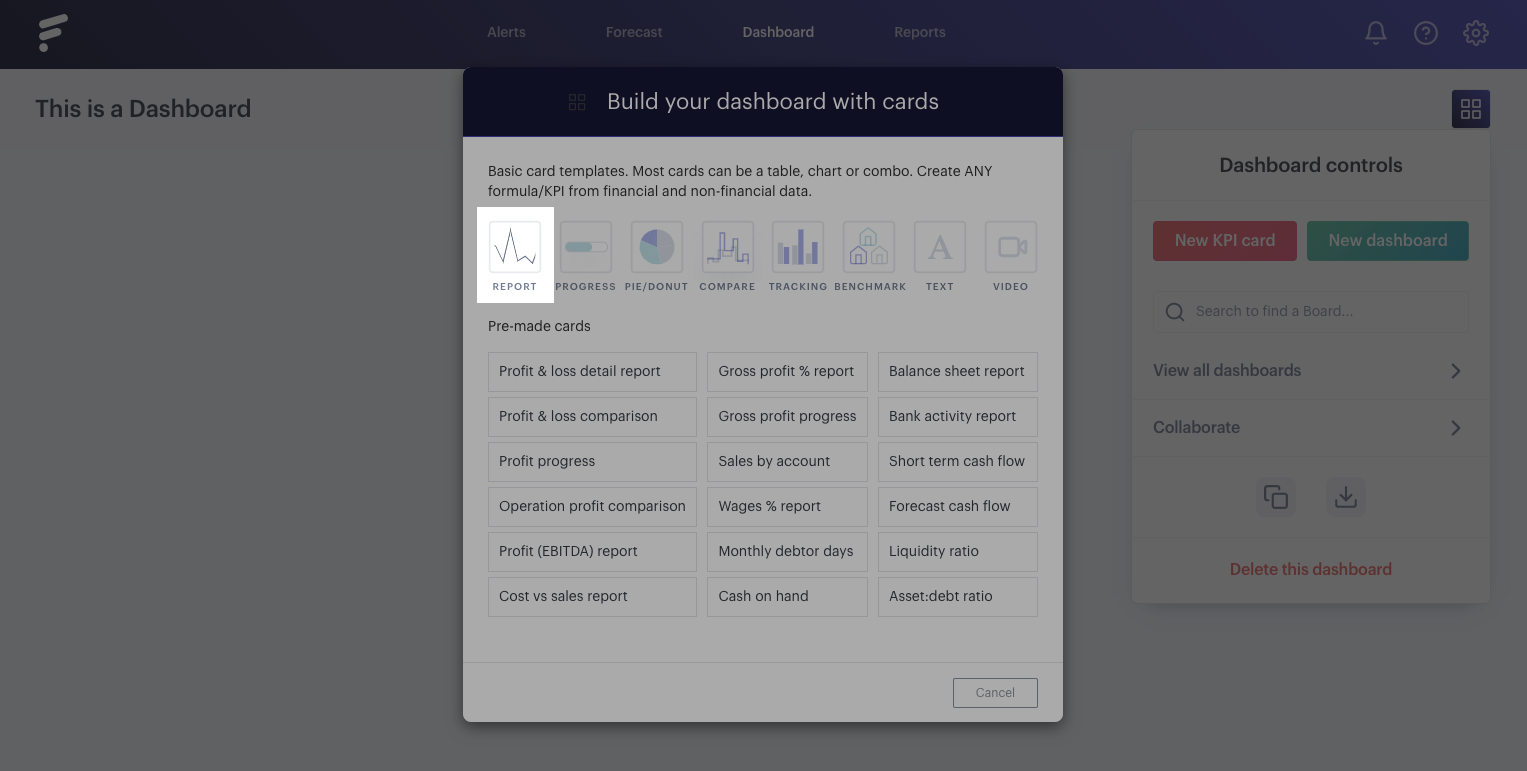 Once selected, you'll see the data set available for you to customize, and three tabs - 'Settings', 'Report', and 'Columns'.
In 'Settings', you can select the organization, whether you want to use 'Actual', 'Forecast', or 'Forecast and Actual' data (you will need to have created a forecast to use forecast data within your cards), as well as your chosen date range: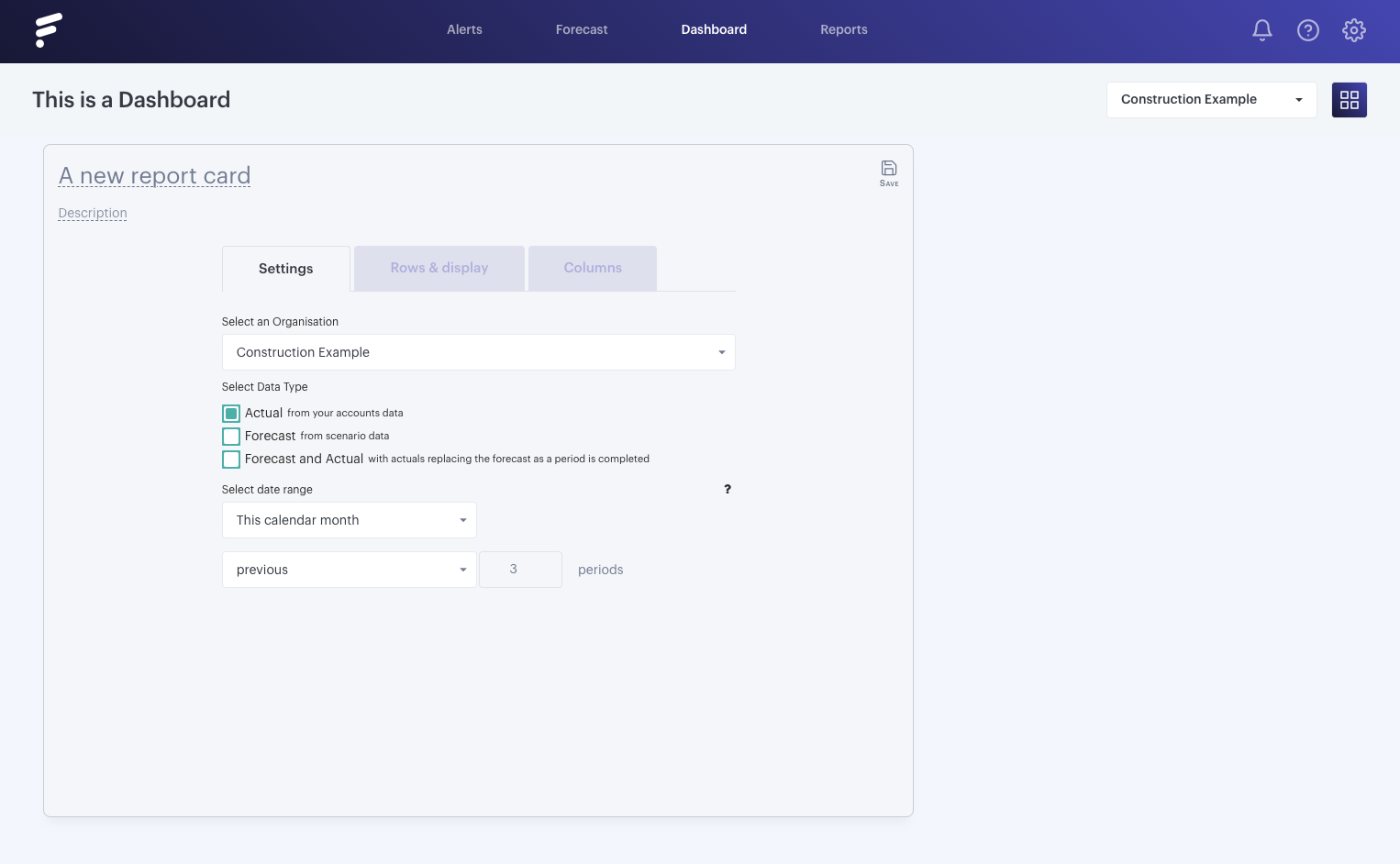 In 'Rows & display', you can select how you would like the card to display and what data you might want to display. More detail on formulas and how to use them within your card can be found here: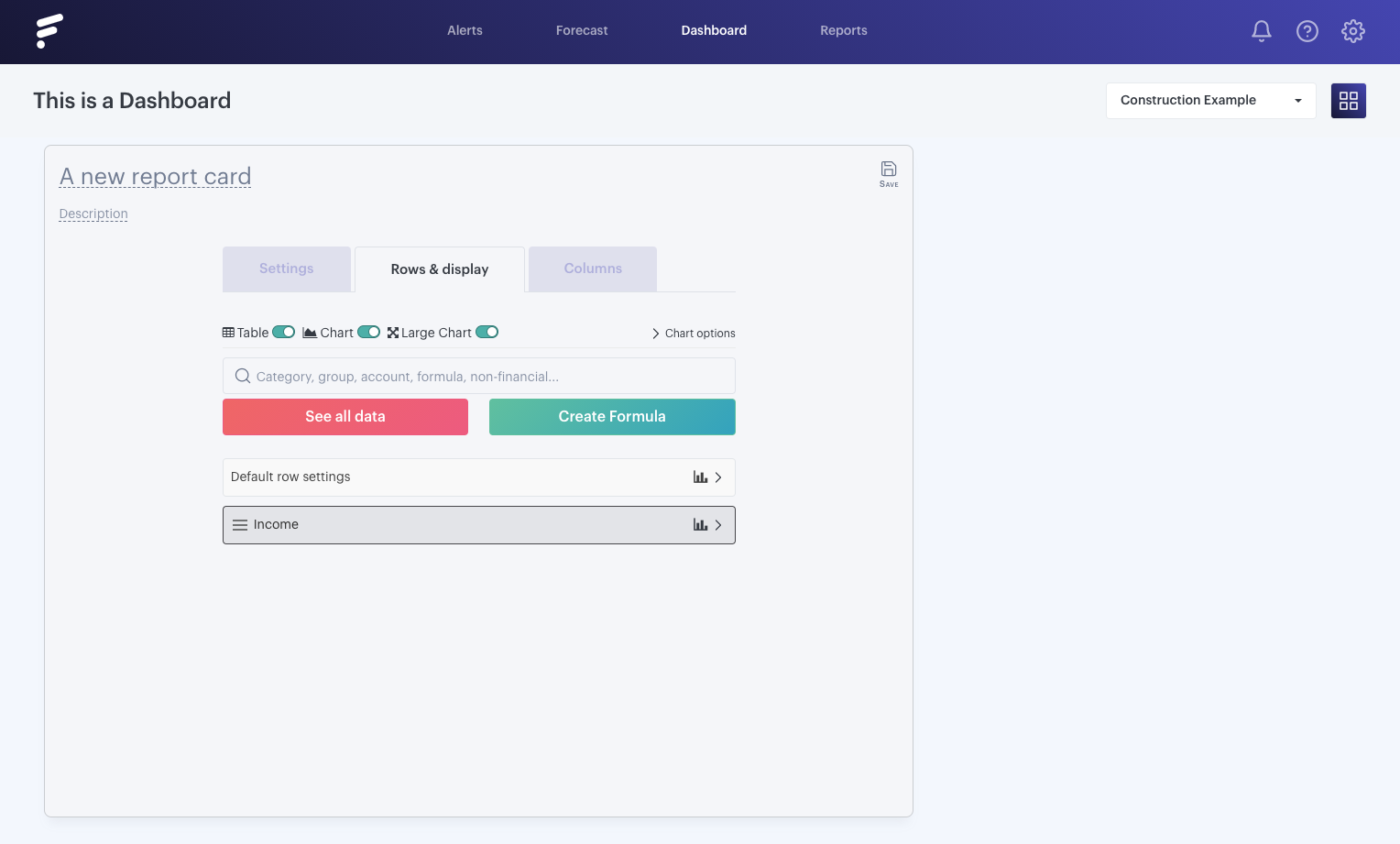 Finally, in the 'Columns' tab, you can get even more granular on how columns appear in your report: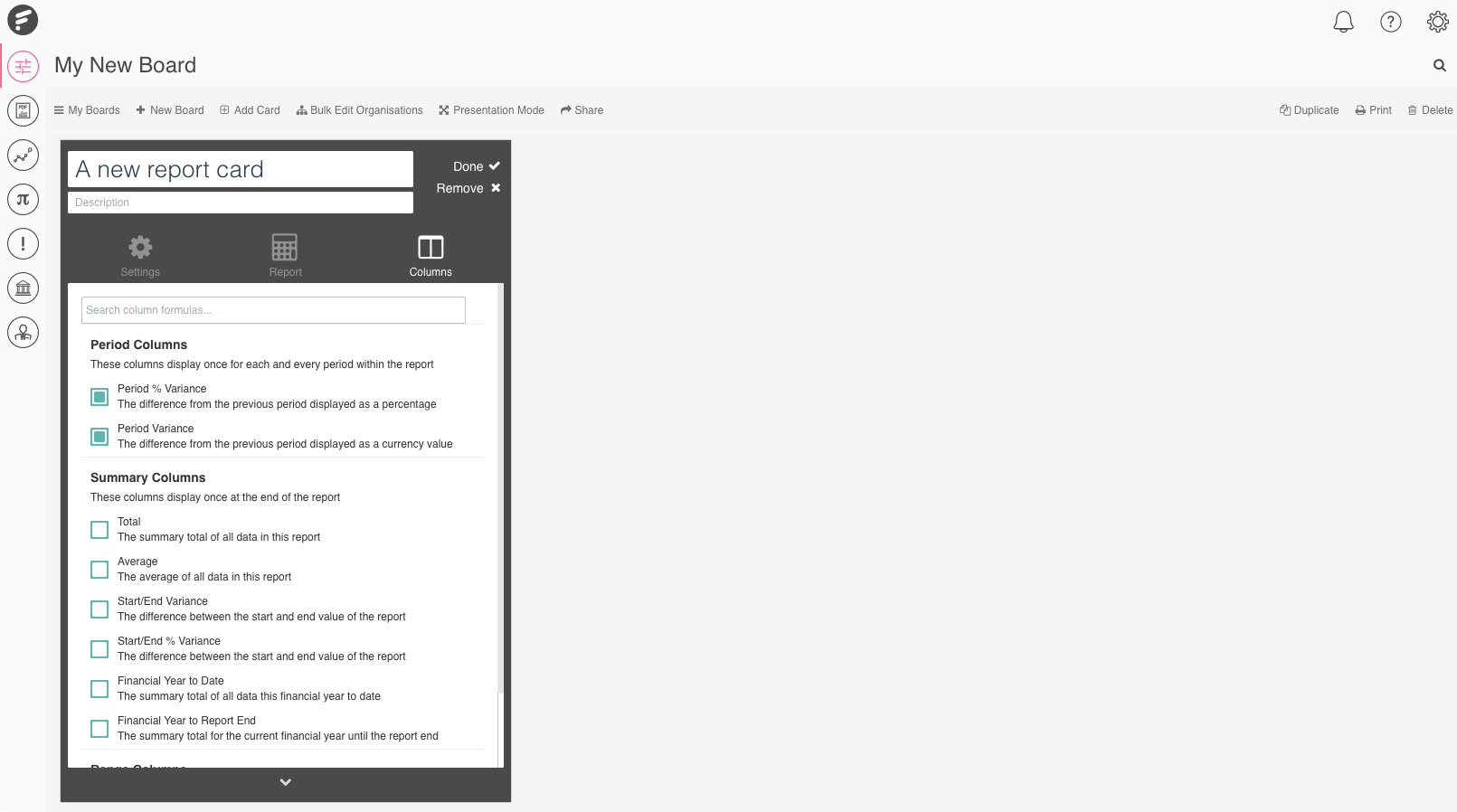 In the top right of every card, you'll see the 'Done' and 'Remove' buttons. Clicking 'Remove' will generate a dialogue box which will double-check you are sure your intention is to remove the card. Clicking 'Done' will flip the card and you'll see your card displaying on your board: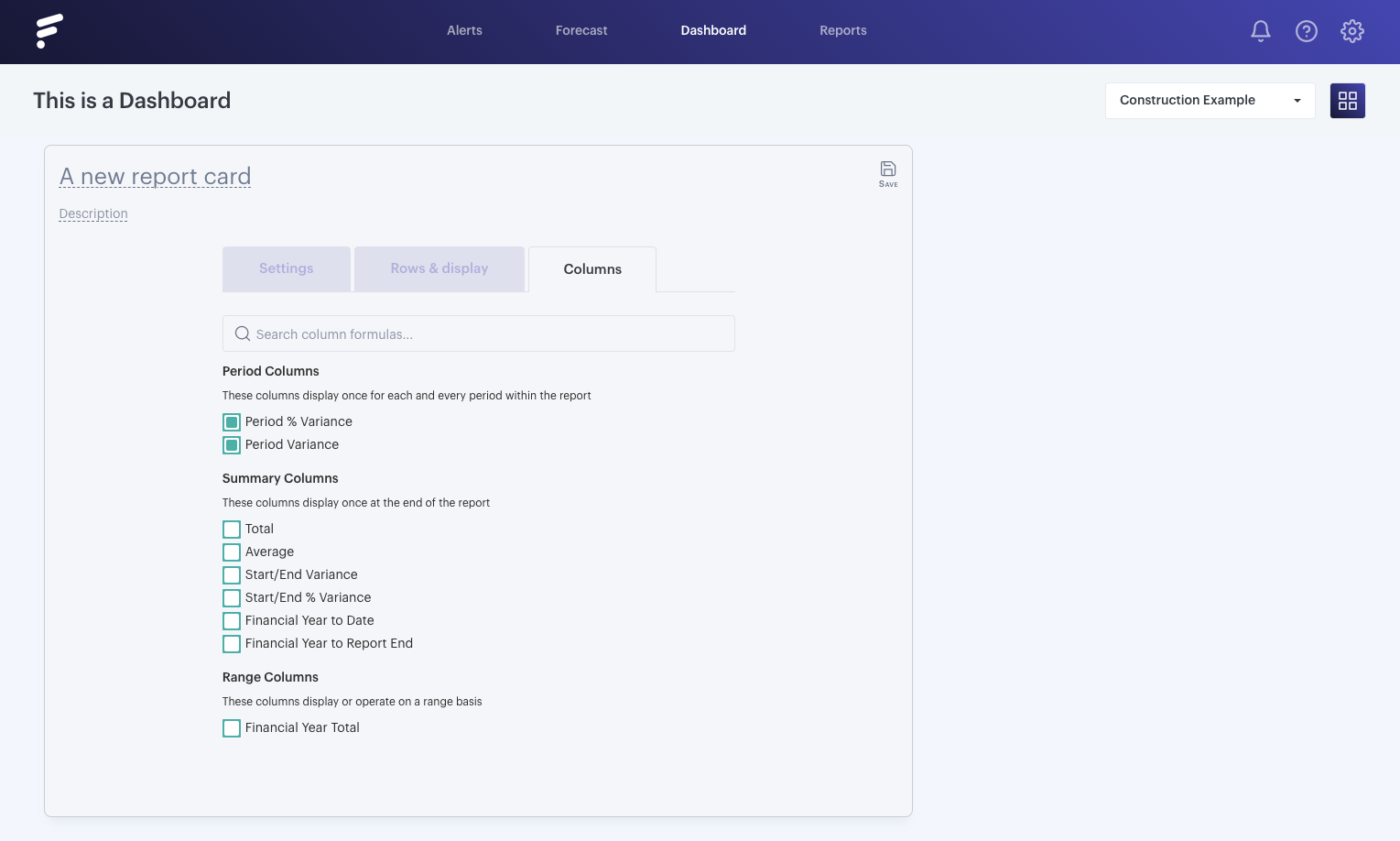 You can resize and reposition cards on the board. Click and drag the edges of the card to resize, click and drag the top of the card to reposition: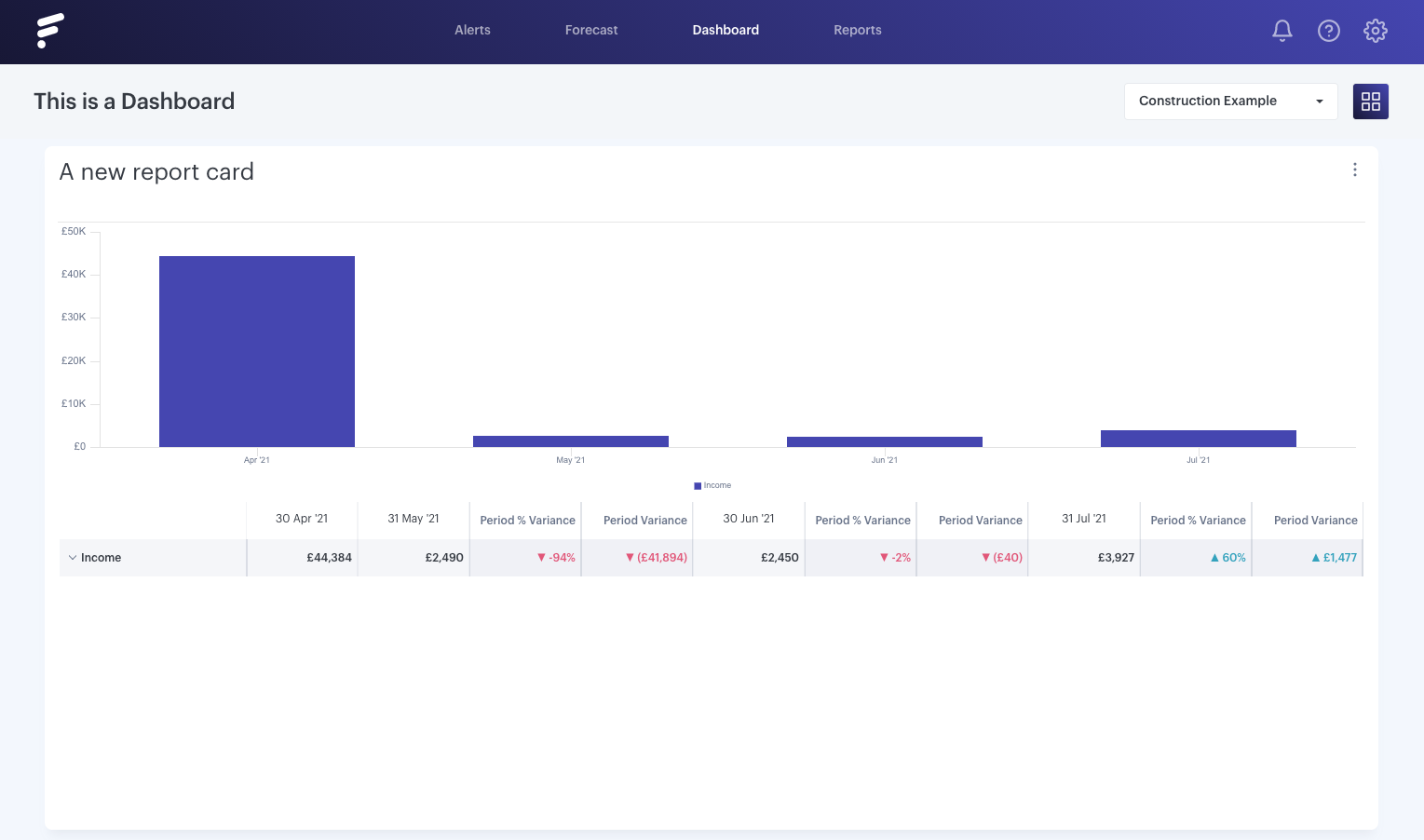 Of course, you can change the settings on your card at any time by clicking the three dots in the top right-hand corner to flip the card back around to display the data settings.
Within these options you will see:
- An option to edit the card's settings
- An option to activate Presentation Mode
- An option to export the card to Excel
- An option to duplicate the card (to either the same dashboard, or to another)
- An option to delete the card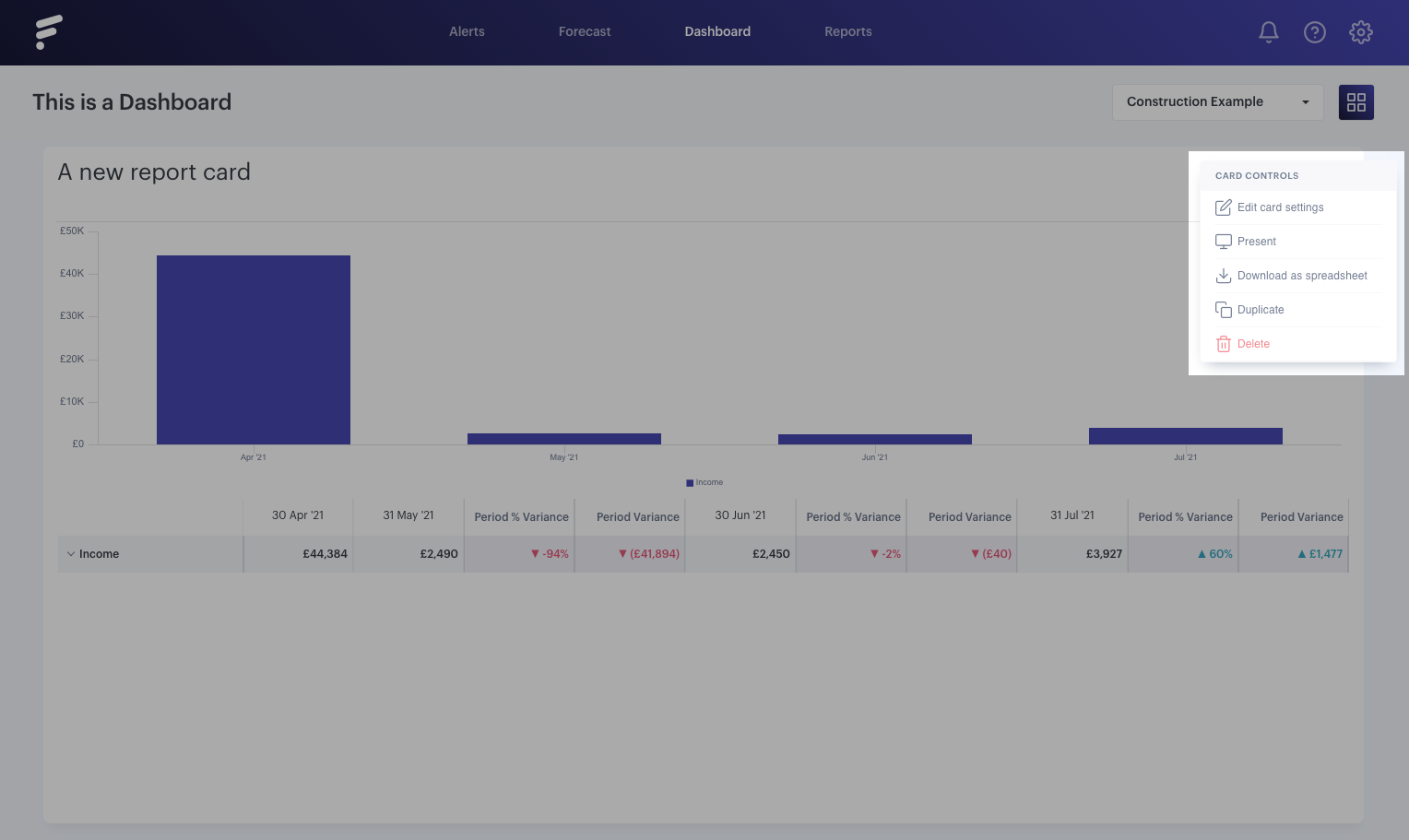 It really is that simple to add a card to your board and begin getting accelerated, real-time insights into your business!