Boards can be shared with either 'Read Only' access, or with 'Write Access'. Let's run through the process of ensuring your board is shared with edit access.
- - - - - -
To share your board, in the menu bar you will see the option 'Collaborate':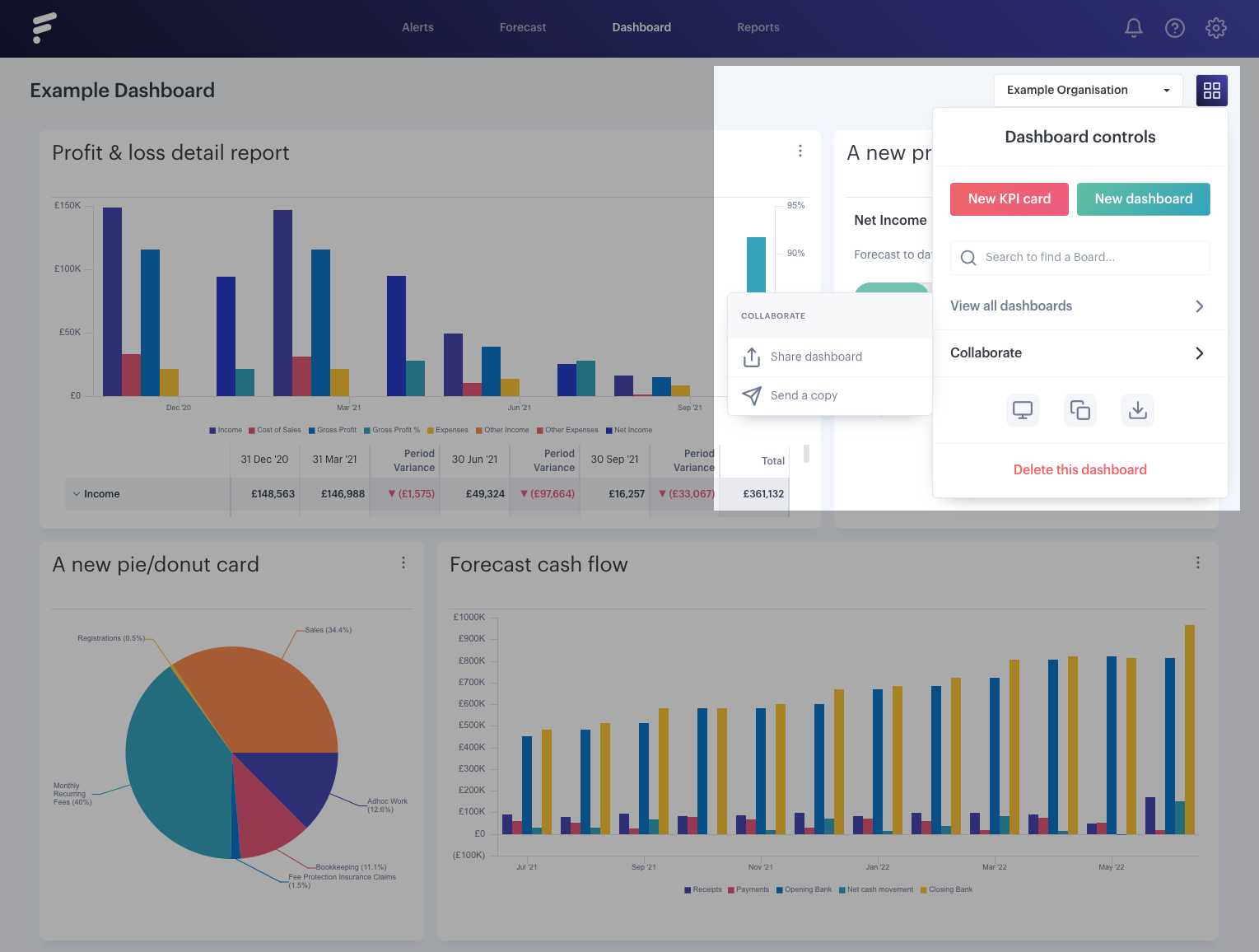 This will show two options, 'Share dashboard' (sharing the board as a 'Live' copy) and 'Send a Copy'.
If this option does not show in your menu bar, it might be that you have received the board yourself as a copy with read only access. Our Support Team are always happy to help if you need this confirmed!
- - - - - -
Live board
If sharing the Board as a 'Live' copy, you'll just need to add the recipient in question, ensure you have selected 'Write Access', then hit 'Give Permissions':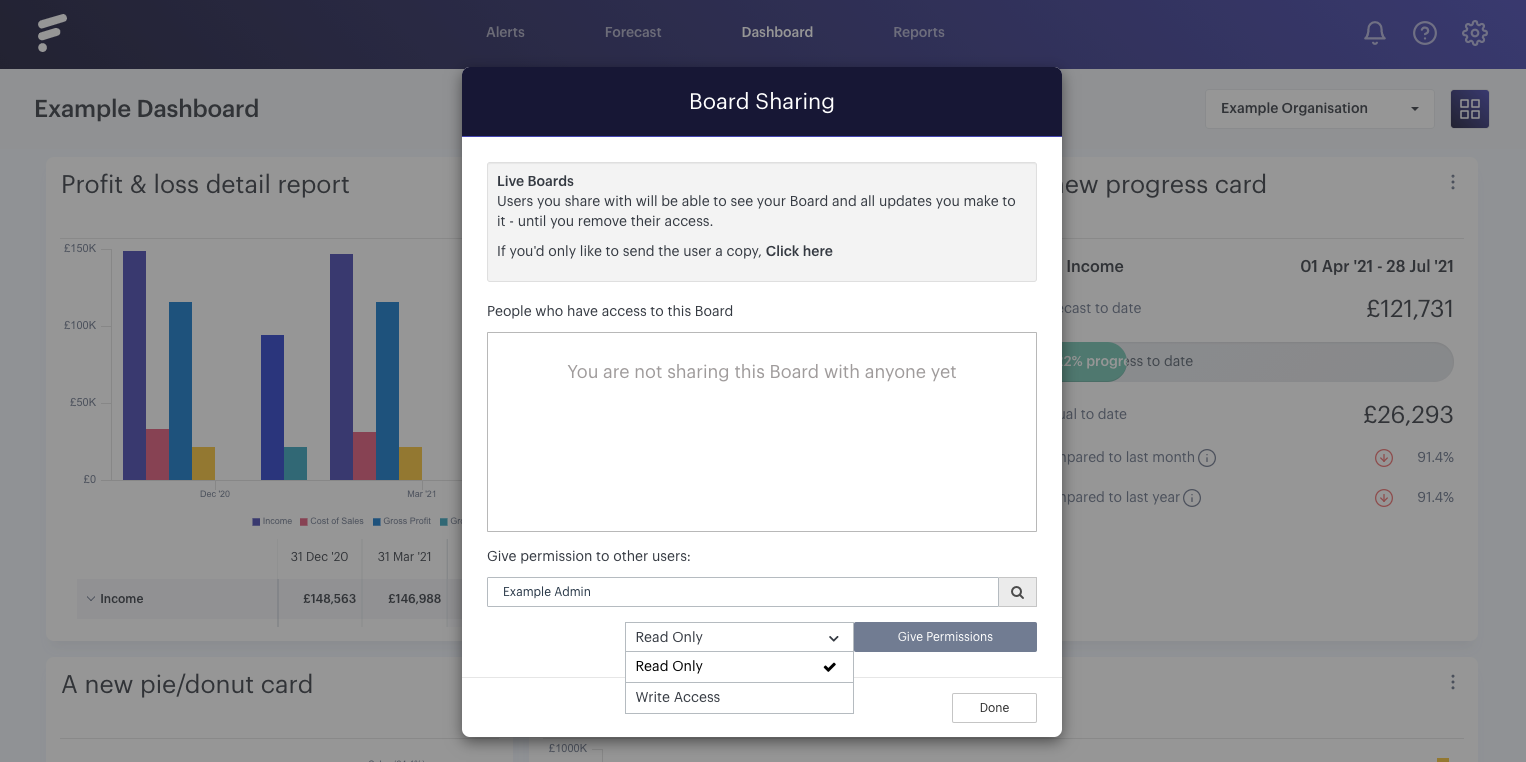 - - - - - -
Copy
The process is similar for sharing a copy of the board, you'll just need to ensure you have not selected the option 'Share as read only?':