Similar to producing cards on a board, our Printed Reports featured goes that extra step. Use this feature to produce beautiful, customised, meeting-ready reports that you can be proud of!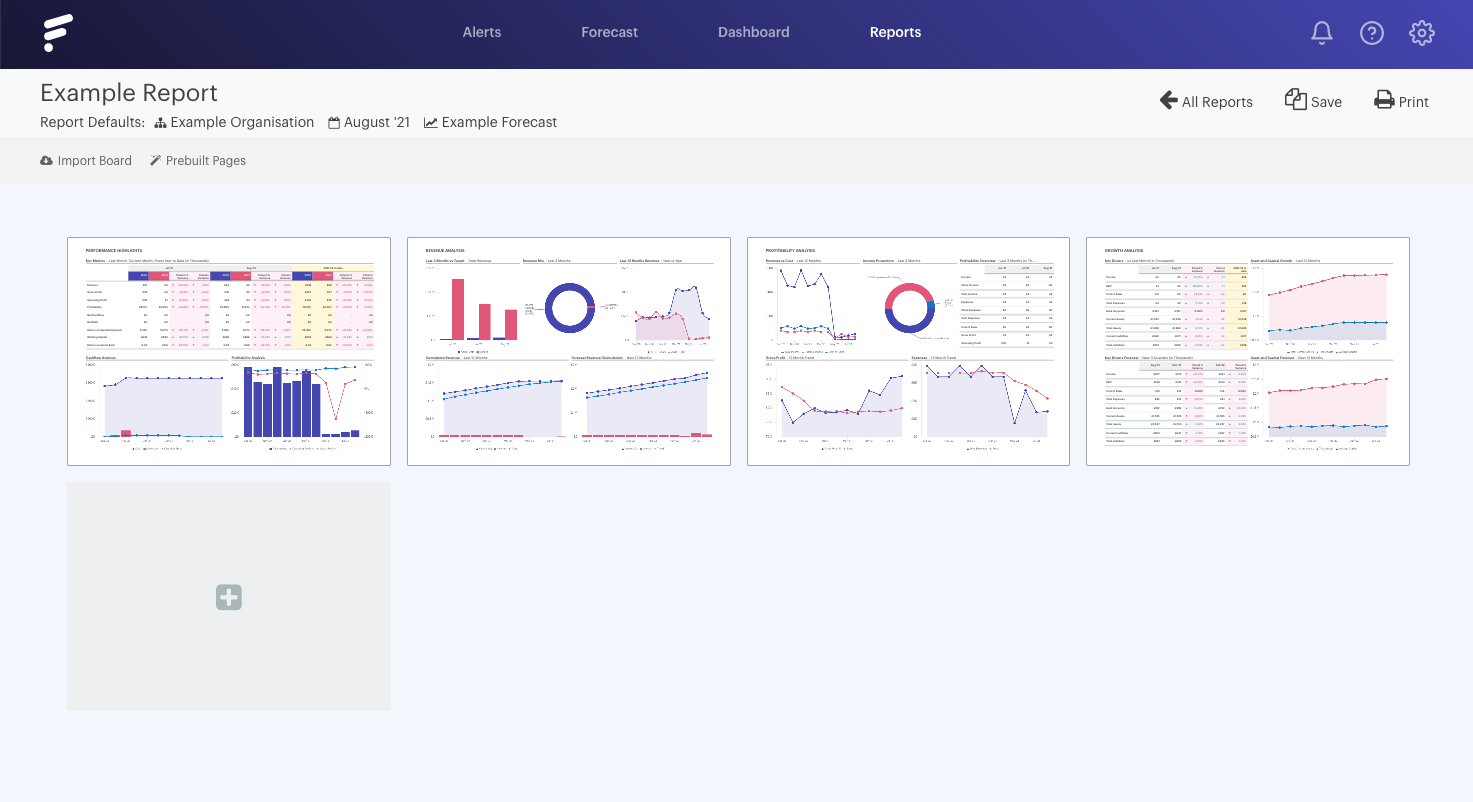 - - - - - -
What is a Printed Report?
A report created in our Printed Reports feature could be your pride and joy and the reason you use Futrli Advisor! Taking cards and boards to the next level, the Printed Reports feature allows you complete control of page set up, how those reports within a page look and what data is displayed.
Images can be added, forecast information can be included and any data imported into Futrli Advisor can be reported on! It's up to you!
- - - - - -
How do I create a Printed Report?
The Printed Reports feature is available for the account owner and all admin accounts within Futrli Advisor. Navigate to the 'Printed Reports' section, found on the left-hand menu bar. Here, you'll be presented with your available methods!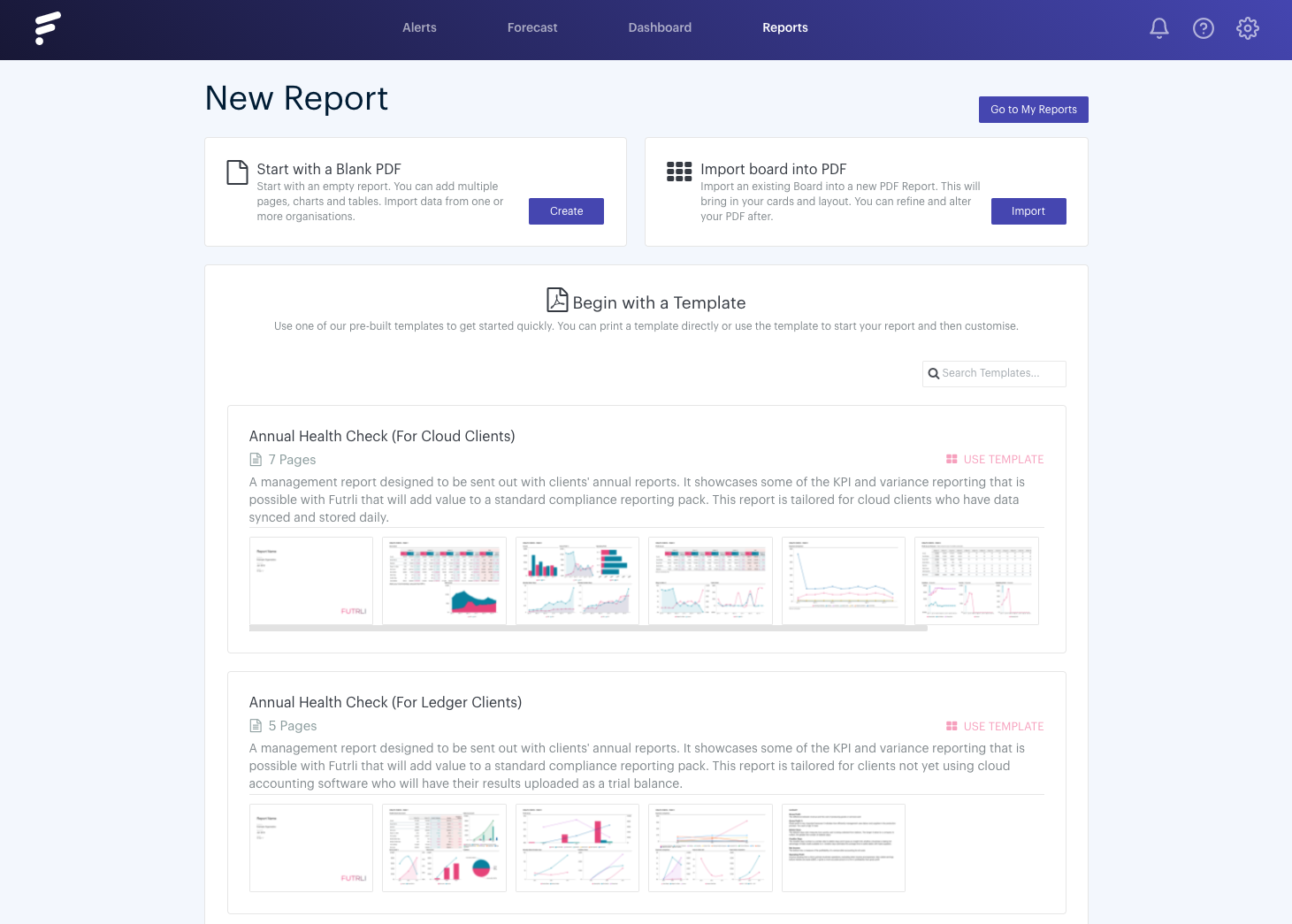 - - - - - -
What methods are available?
We have a help guide that helps you build your first report and will go through the three options, but let's just run through your options quickly!
'Start with a Blank PDF'
Perfect if you want to start fresh and build your report from scratch.
'Import a Board into PDF'
You can use those Cards on a Board you've already created as a base. Pull the Board into a report and customise as you wish!
'Begin with a Template'
We have 12 templates available for you to use if you wish! You will set the report defaults and the template will update with your data.
- - - - - -
What do I do with my Printed Report?
Though the 'Printed' in the name of the feature might indicate the end goal here is to print, it's not the only option! It's true that the feature was built to produce PDF reports, ready for meetings and presenting, but you can also share these reports with your colleagues! Anyone with permissions for the organisation in question can have it shared with them!
- - - - - -
Ok, I'm ready to go! What next to get started?
We've designed the Printed Reports feature to be as easy as possible to navigate, but if you would like a helping hand getting started, we do have a help guide that runs through creating a report.