The Printed Reports feature is the next step on from creating cards on a board. This is the tool to use to create those reports that will be shared, so these reports are representing you as a company.
For this reason, we have given as many options as possible to allow you to display that data you need to in the most pleasing way possible. In this guide we're going to look at how easy it is to use our available templates and add charts, table and text.
Adding templates
At Futrli we're all about saving you time. That's why, as well as template report we've also created template page elements for you to make the process of adding content to a report as quick and easy as possible. To add a template, hover over an empty page element and select 'Template':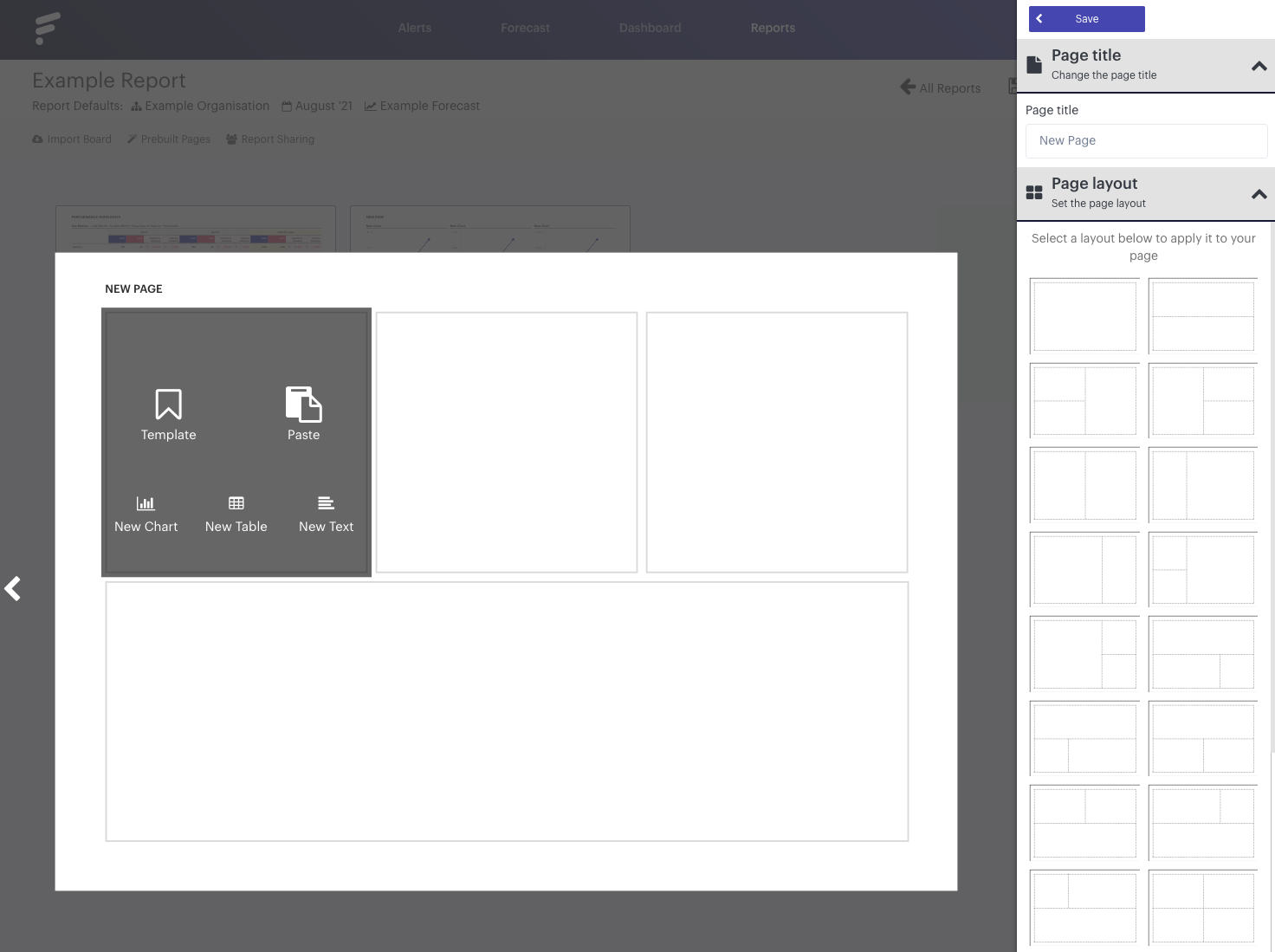 You'll now find a detailed list of templates to choose from, complete with descriptions and a visual preview. Scroll through the list or use the search bar to find the template you're looking for, then select it to add it to your page: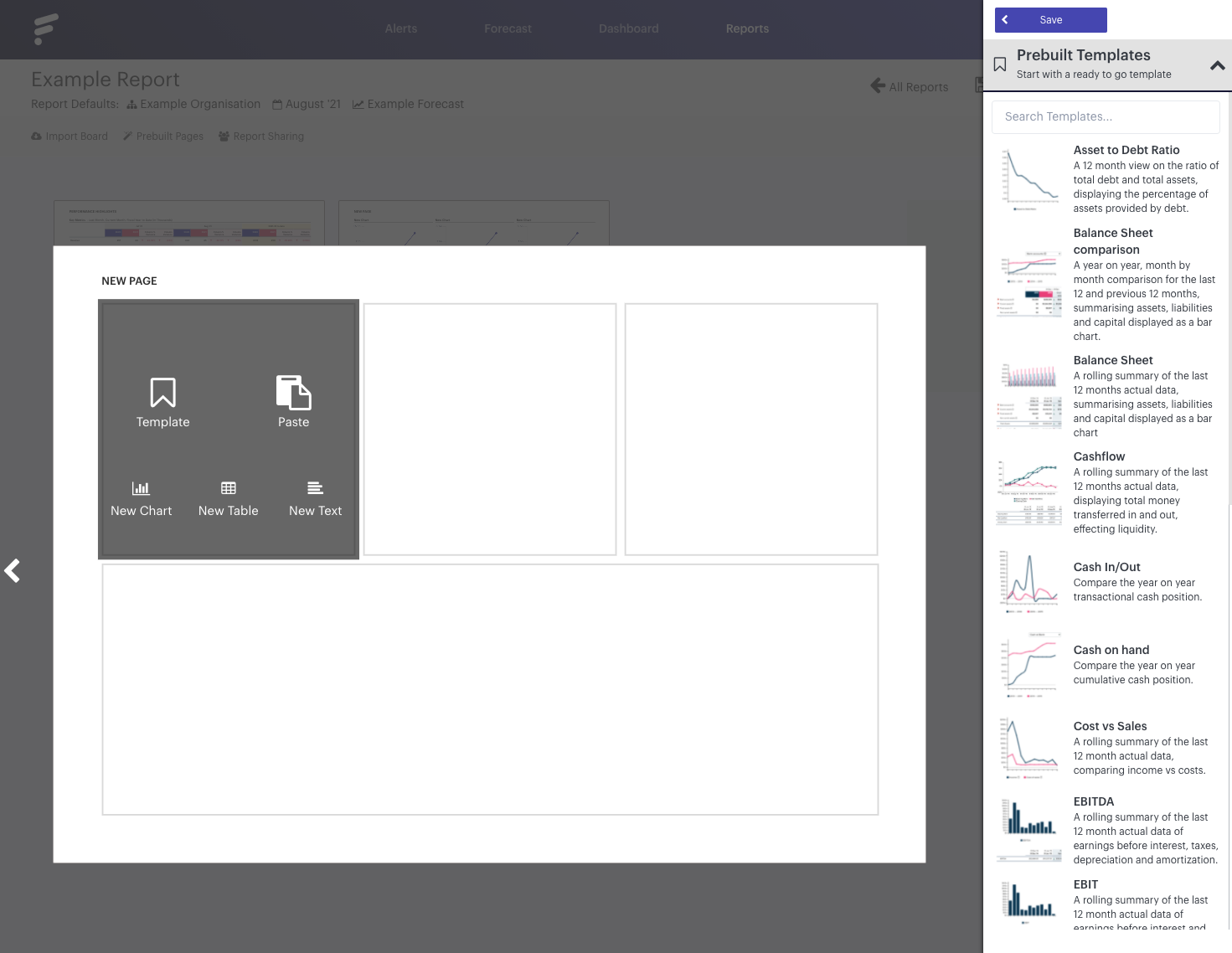 - - - - - -
Adding a new chart, table or text element
As well as templates, you'll see the options to add an individual chart, table and text elements. To do so, hover over the empty page element you wish to occupy and then make your desired selection.
You'll then see your customisable options in the right hand side menu: