The true power of reports is in making them visual and easy to understand, even for those who are not financially minded, often that means adding images to our reports.
That image might be your company logo, a picture of a related concept or perhaps even a progress report on your current project. Let's have a look at how you might go about including an image, and how you can get that into a PDF.
- - - - - -
As well as being able to add a chart or table to a page within a report, there is also the option to add text. This section can have a variety of uses as part of your report, including annotations or notes. However, it can also hold images.
Head into your report and add a new page by hitting the '+' option. You can then see the option to add a text element to the page, 'New Text':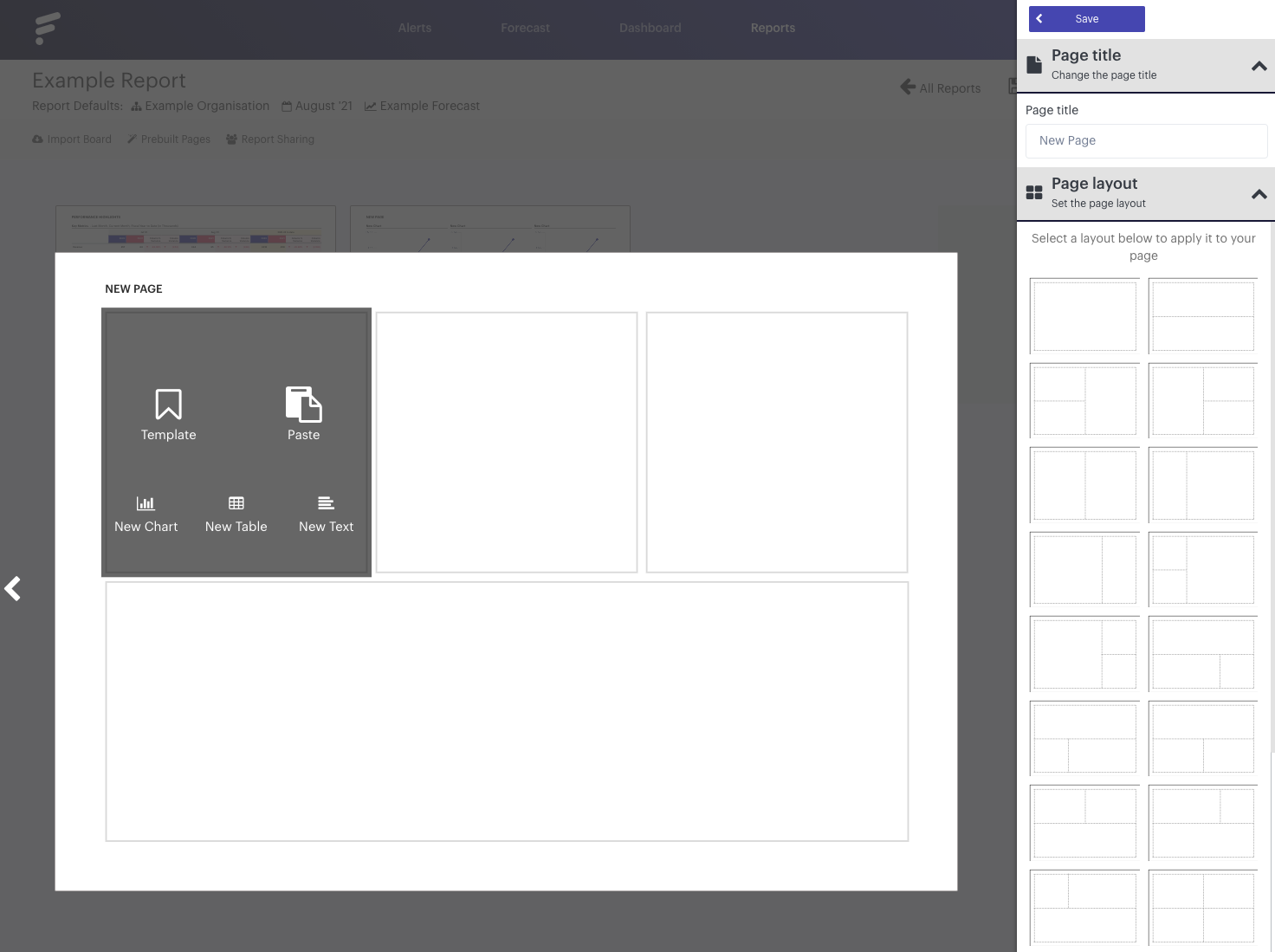 There are then numerous customising options for your wording, but also the option to add an image: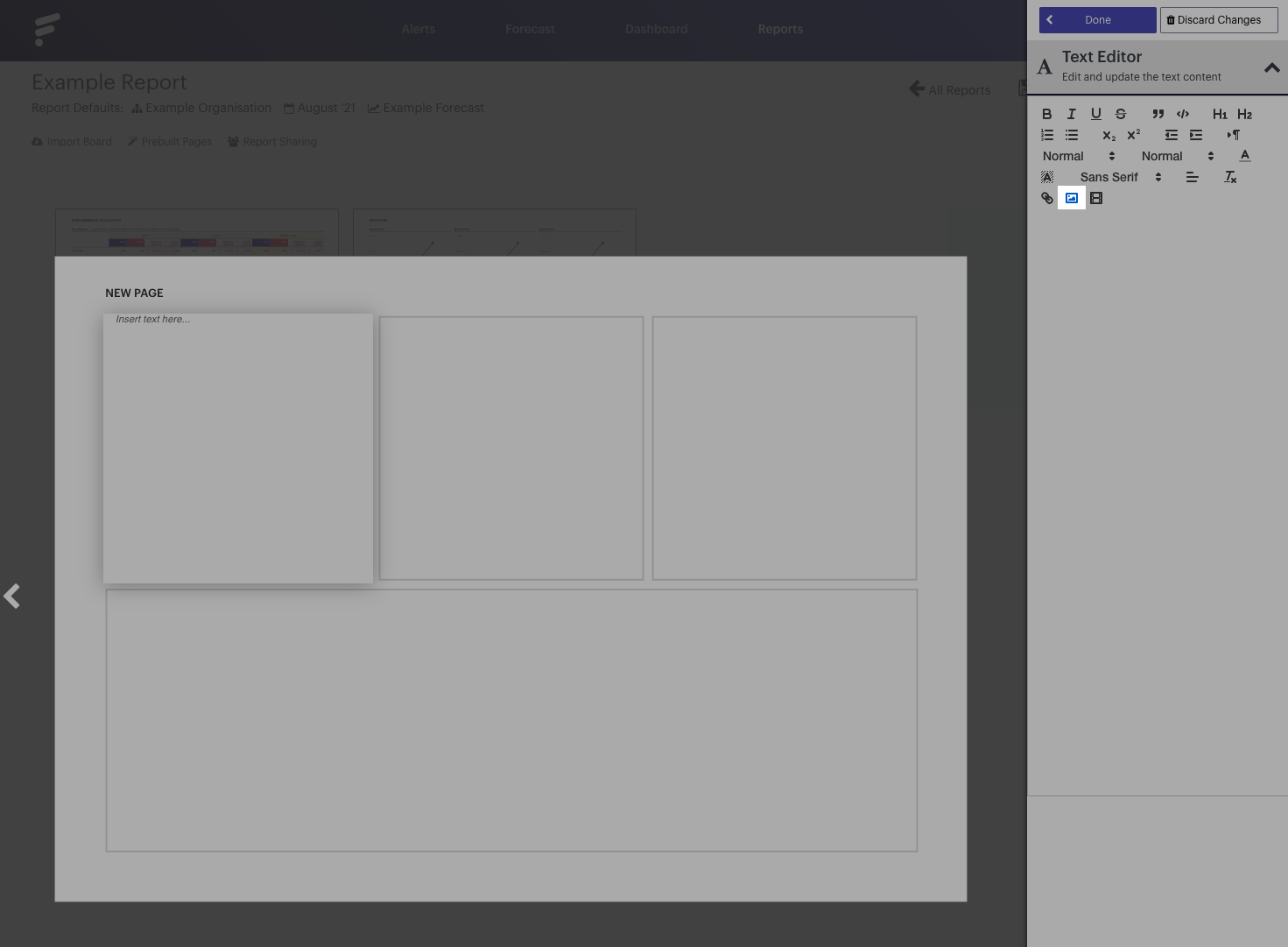 You can then add spacing to reposition the image!