First things first, let's get your account set up and your first organization connected to Futrli Advisor!
- - - - - -
Following the steps from the sign up page, you'll create your new account. There are two options given, 'Accountancy firm' and 'Business owner/CFO'. Clicking into the first option will open your trial on one of our partner plans, while the second option directs you to a PAYG version. Information on both options can be found here, or if you'd like to explore our partner plan options, leave your details here for further information.
Regardless of which you are or which plan you look at, these five guides are going to help you get started.
- - - - - -
Once you are in and your account is active, let's get going! First up, we're going to connect an organization. "What is an organization?", I hear you ask! Well an organization is either your own companies financial information, or if you are looking at Futrli Advisor from an accountant/bookkeeper's point of view, each organization is one of your clients.
Futrli Advisor currently integrates directly with Xero, QuickBooks Online and MYOB, but if your organization's data source is not one of those, do not worry! Our 'Manual Organization' feature means data can be inputted from any source, ready to forecast against and report on!
To get the ball rolling, navigate to the 'Organizations' section of Futrli Advisor (foundvia the cog in the top right of the window) and hit 'Add Organization' in the top right hand corner of the window: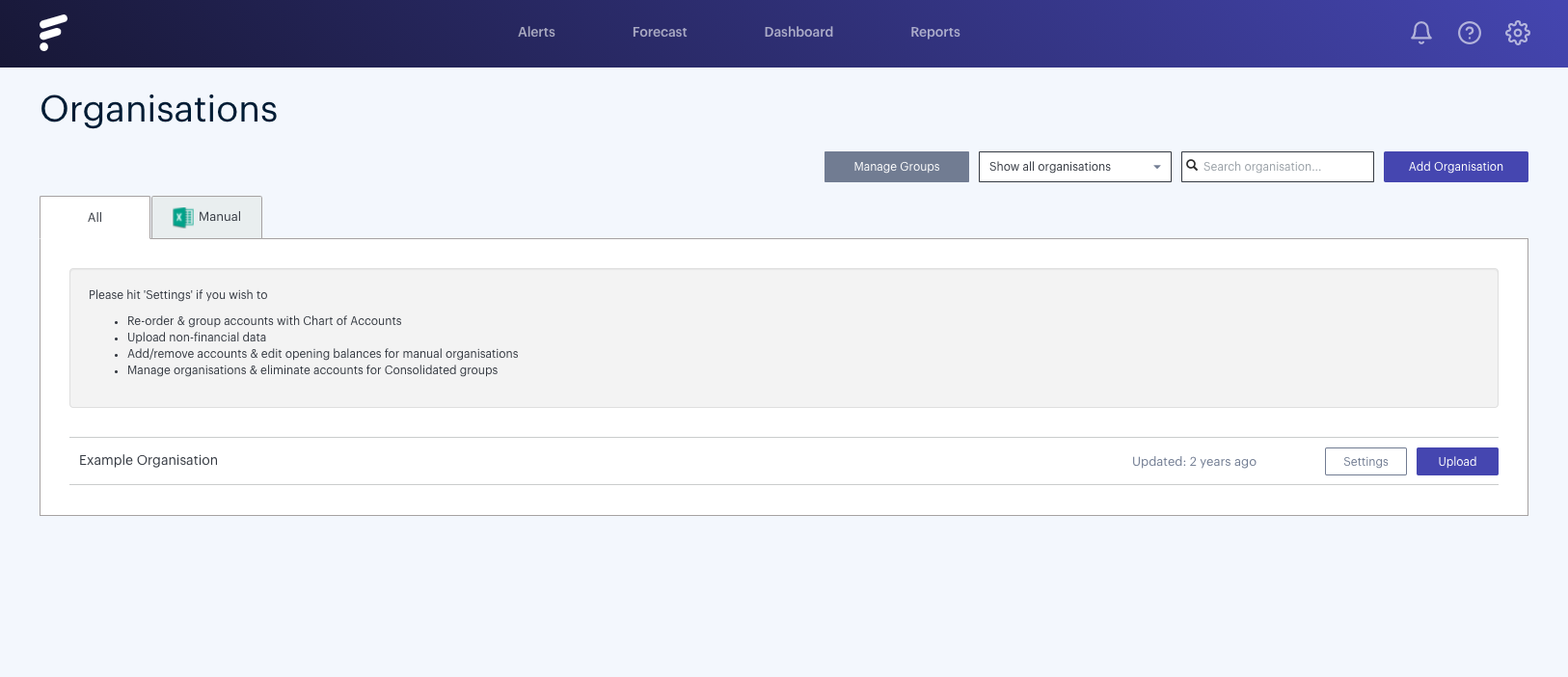 You'll then be presented with your organizational options. For Xero, QuickBooks and MYOB, just follow the links to set up the integration. If you're going to go down the manual organization route, this help guide takes you through the process.
It's always best to use your own data, but if you do need some demo data to practice and experiment with, just let our Support Team know!
- - - - - -
Once the organization is connected or uploaded, we can start diving into some numbers!
Step Two - Forecasting the future