Split into the Profit and Loss and the Balance Sheet, your organisation's chart of accounts is customisable and designed to keep your reporting organised and structured.
- - - - - -
Where can I find the chart of accounts?
The chart of accounts for any organisation within Futrli Advisor can be found via the Organisations section. All organisations you have access to will be listed in the organisations section, you'll just need to hit Settings adjacent to the organisation in question: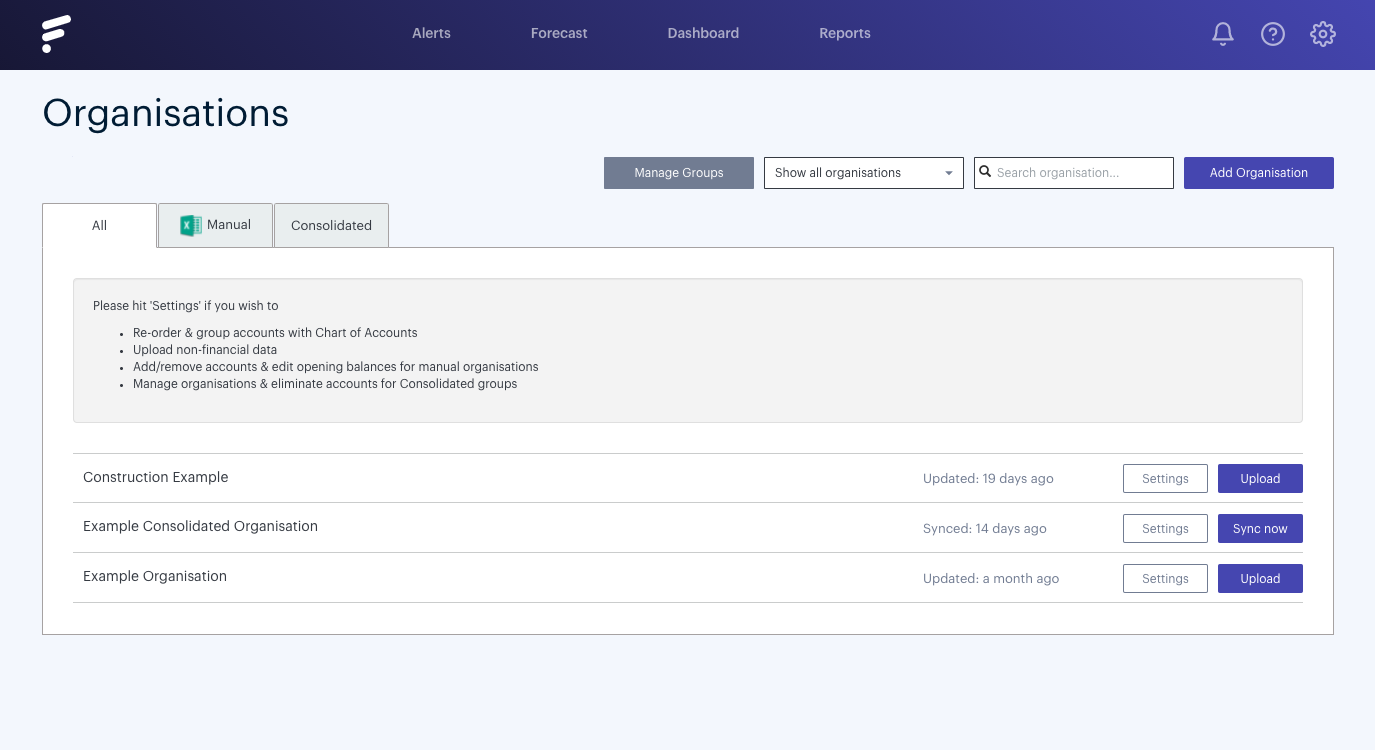 - - - - - -
What changes can I make?
With the accounts housed in the chart of accounts, you can re-categorise, archive an account, create a Custom Account Group or, if you'd like to get back to basics, re-set back to scratch.
User accounts do not have the access to make any changes to the chart of accounts.
If you've integrated the organisation with Xero, MYOB or QuickBooks, the account categories that accounts find themselves in will be down to the chart of accounts within the data source. Any changes made in that software will be pulled into Futrli Advisor. These changes update on average every 30 minutes, but if you are concerned an account is incorrectly listed, just reach out to our Support Team who will be happy to investigate!