Resizing your Cards
We believe your Boards should be fully customisable, and easy to adjust to suit your needs. As such, we have made it very easy for you resize of reposition Cards on your Board
Changing the size of your Card is very simple, and only takes a few seconds. 'Hover' your mouse of the card and then 6 dots will appear. These will appear at the right hand of side of your Card, the bottom right corner, or in the bottom centre of the Card you can simply drag your Card horizontally or vertically to increase the size of the relevant Card.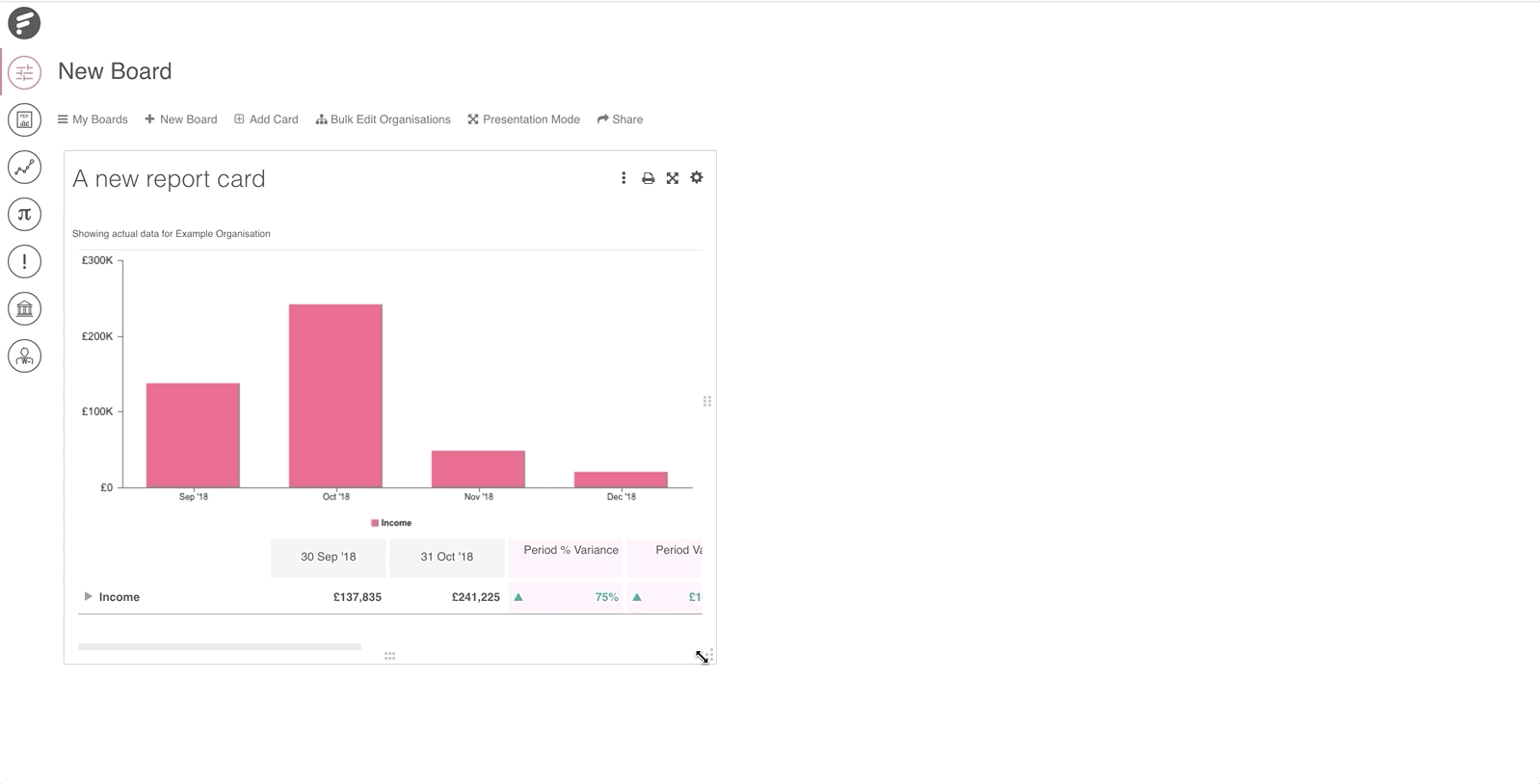 If you want to return your Card to the previous size or to make a large Card smaller, you can simply repeat that process by dragging your Card right or upwards horizontally or vertically.
Repositioning your cards
Moving Cards around your Board, or changing the order of those Cards is equally simple. To move a Card, you can place the cursor at the top centre of any Card and drag it to the desired position. Dragging and dropping the Card will then re-position it where it is placed.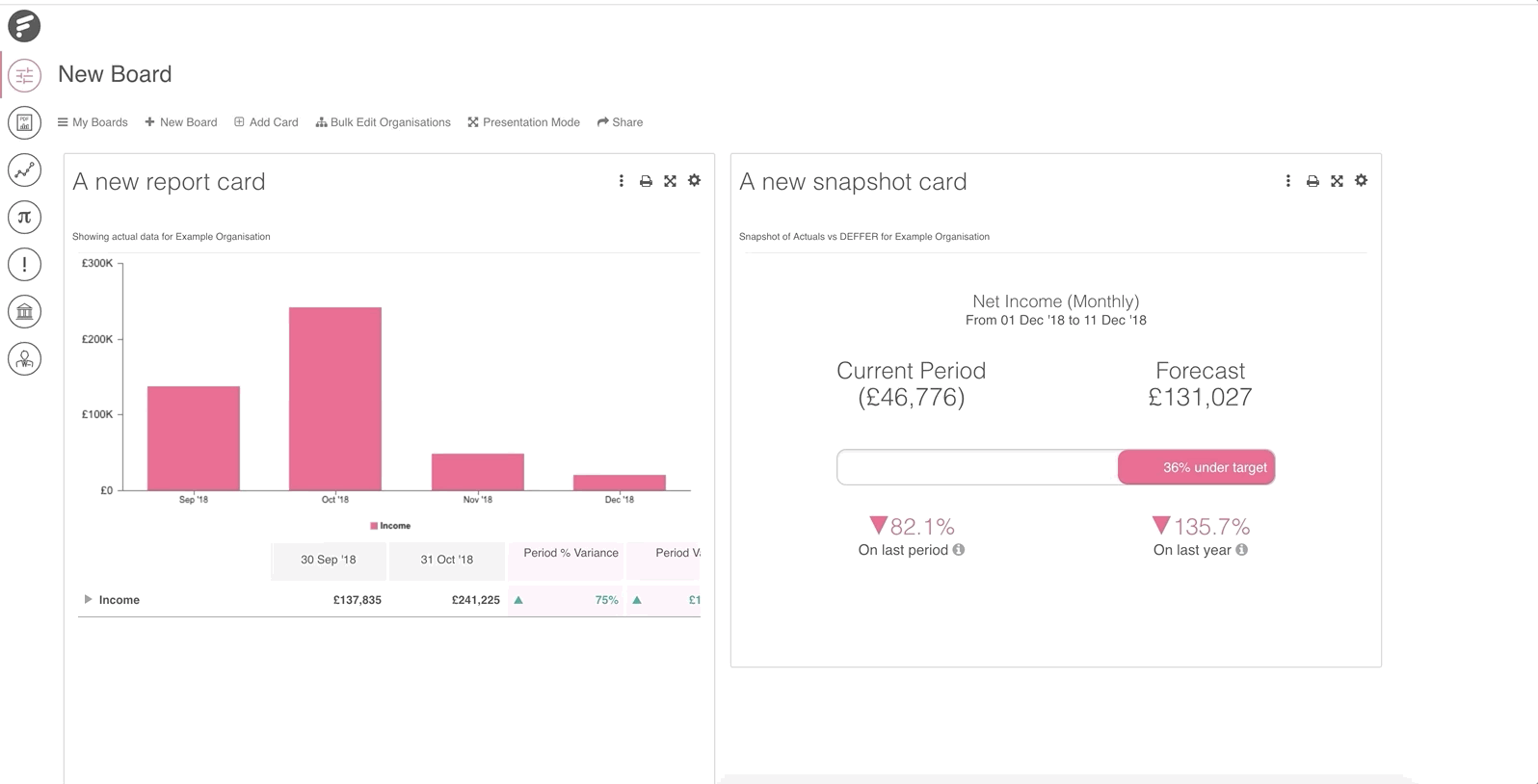 We have made moving and customising the look of your Boards simplistic and this is a great way to balance your Board and make it look attractive when presenting it, as well as allowing you to group together different reports to effectively tell a story.