Futrli Advisor allows you to create
custom groups
within an account category, making it easy to organise accounts.
This can be particularly helpful when creating cards, meaning you do not have to search for multiple accounts you wish to show on the card.
In the following guide, we will run through the process of creating a custom group and then referencing it on the card.
- - - - - -
Locating the chart of accounts
To create a custom account group, navigate to the organisations section of Futrli Advisor, then click 'Settings' adjacent to the organisation in question.
Once in the organisation's chart of accounts, the default account categories are shown, with individual accounts listed within: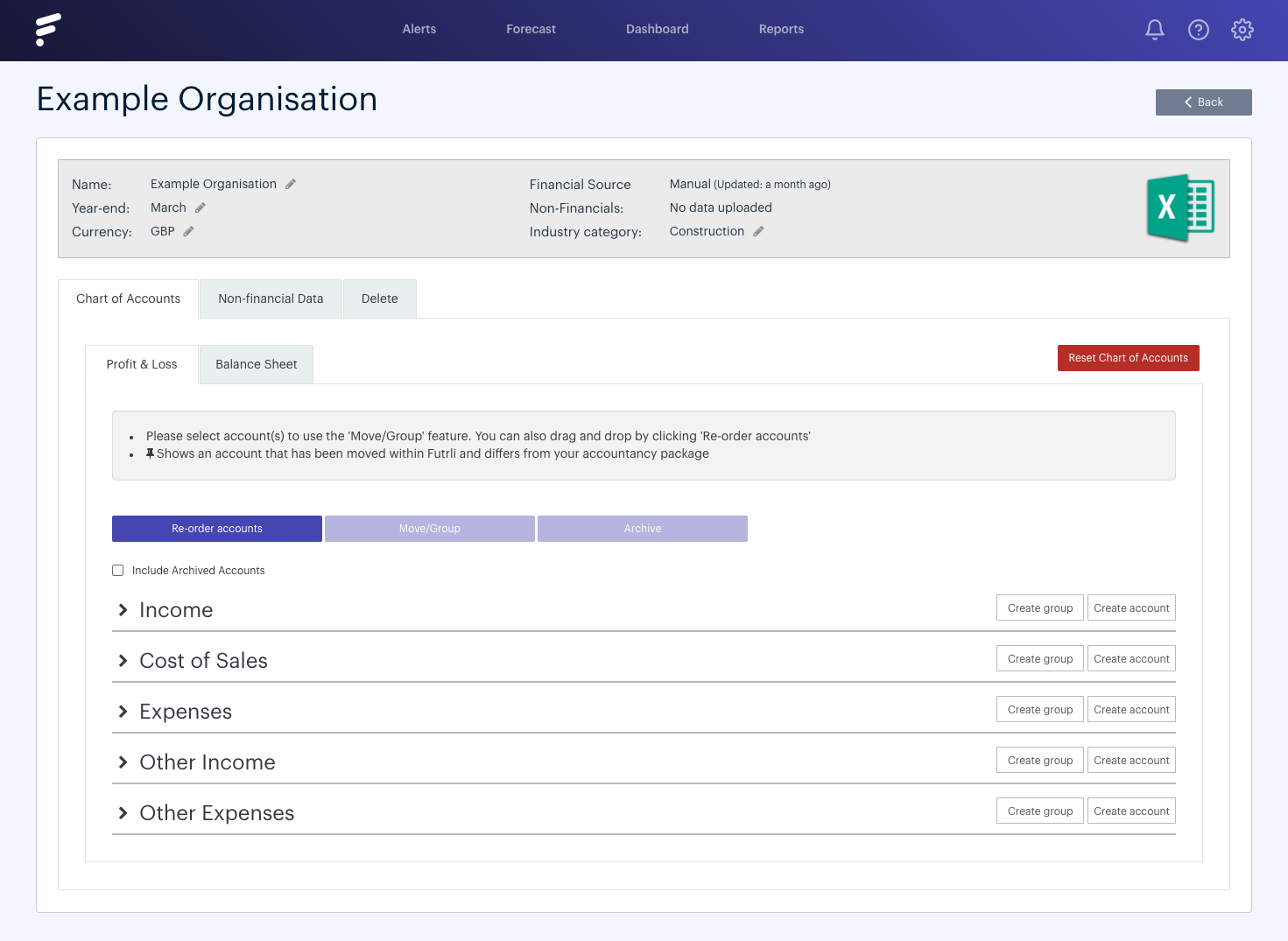 Adjacent to the account category in which the custom account group will be built, click 'Create Group' then name accordingly:

Once the custom group has been created, you will need to select the accounts that will appear in it. To do this, click 'Re-order accounts' to place the chart of accounts into editing mode: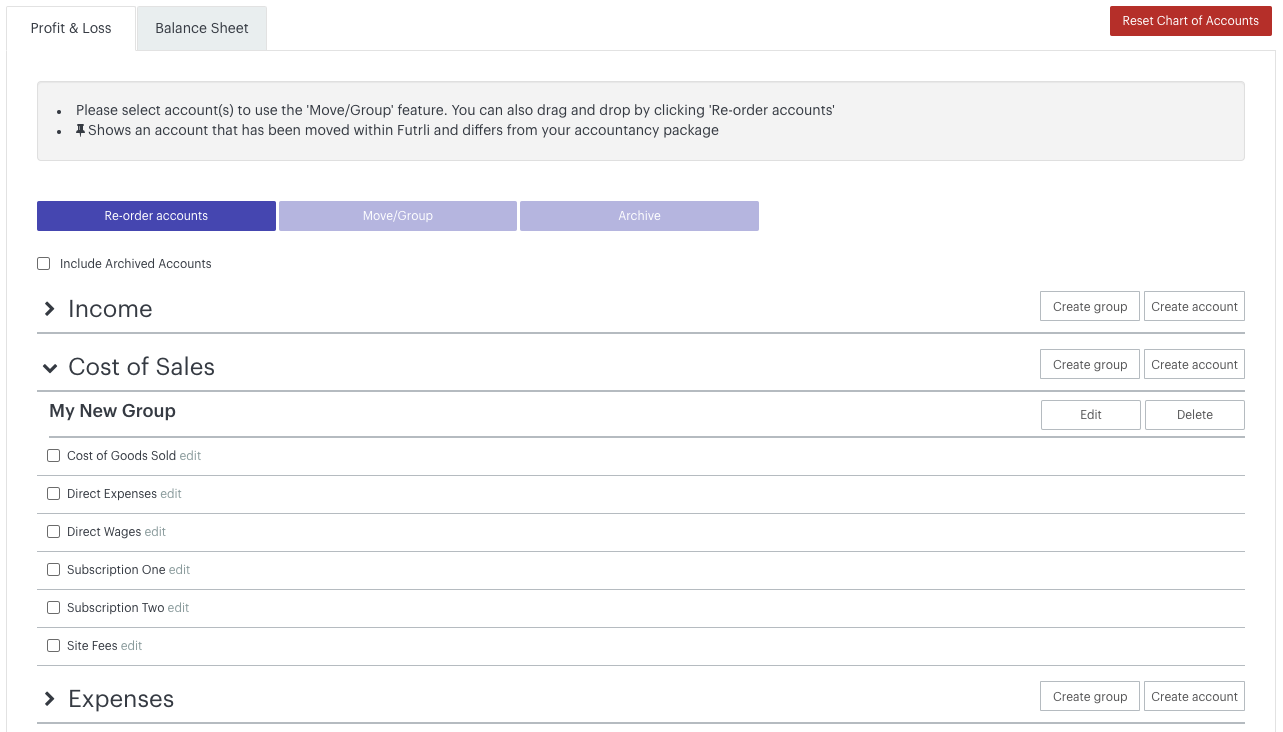 Once in editing mode, you are able to click and drag the required accounts into the custom group:
Once happy, click 'Save new order':
- - - - - -
Reference the group within a report
Once your custom account group is complete and saved, it is ready to be referenced in a card. Select a card, then head to the 'Rows & display' tab. To reference the custom account group, you can use the search box. Either search, or hit 'See all data':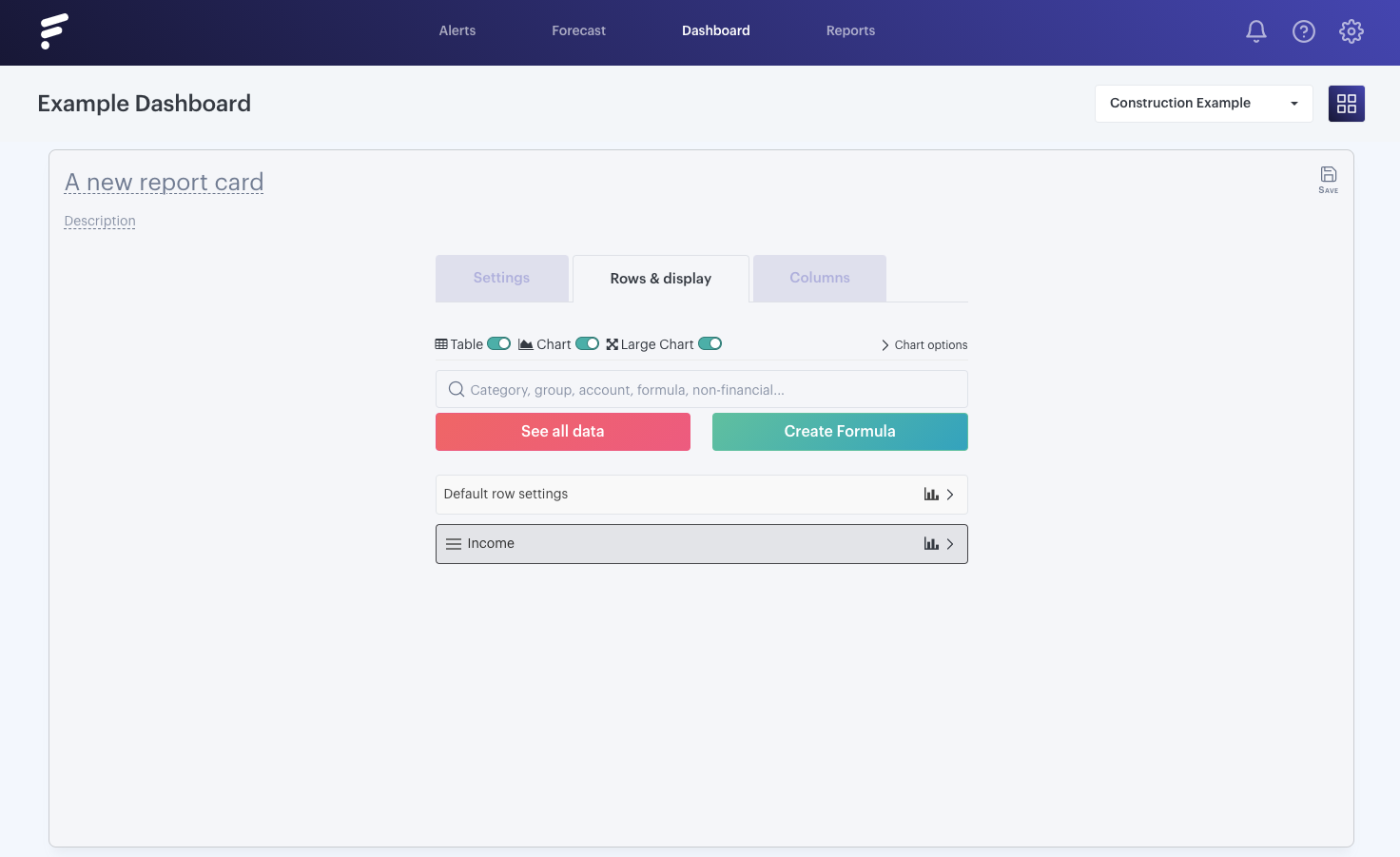 By default, the card will automatically have Income selected. If you only wished to show the custom group, simply delete income by clicking on the cross adjacent. Once happy, click 'Done' in the top right of the box and your card will be ready to view.