You can compare year vs year results using a Compare Card. Compare Cards allow you to view your data comparatively, X vs Y, so you can view differences in performance from one year to the next, variances between budgets and actuals, or the projected divergence between two different Forecasts you've created in Futrli Advisor.
- - - - - -
Step One
First, create a Compare Card. You can do this by selecting to 'New KPI card' at the top of the board in question and then by selecting a 'Compare Card':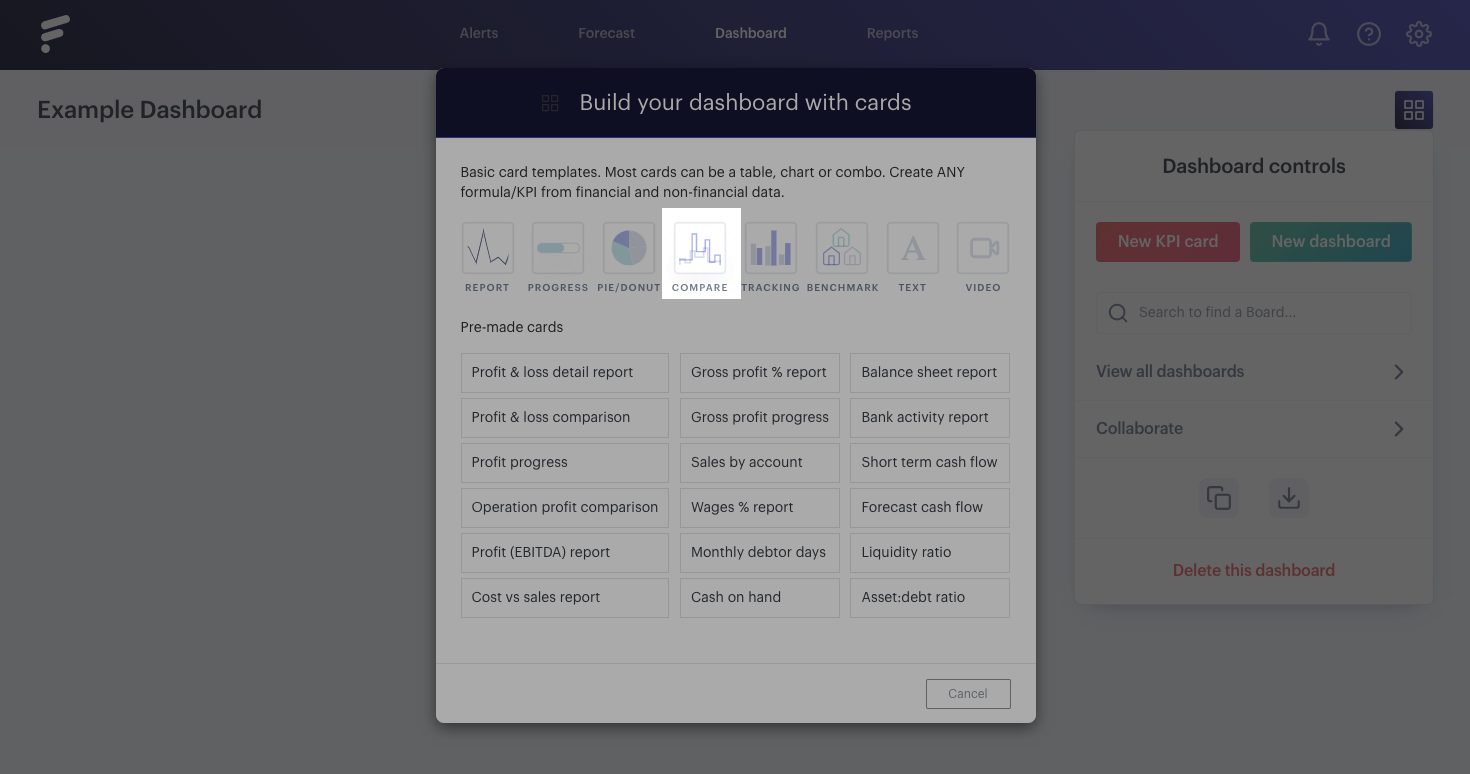 Step Two
Year vs Year will be selected by default on the card: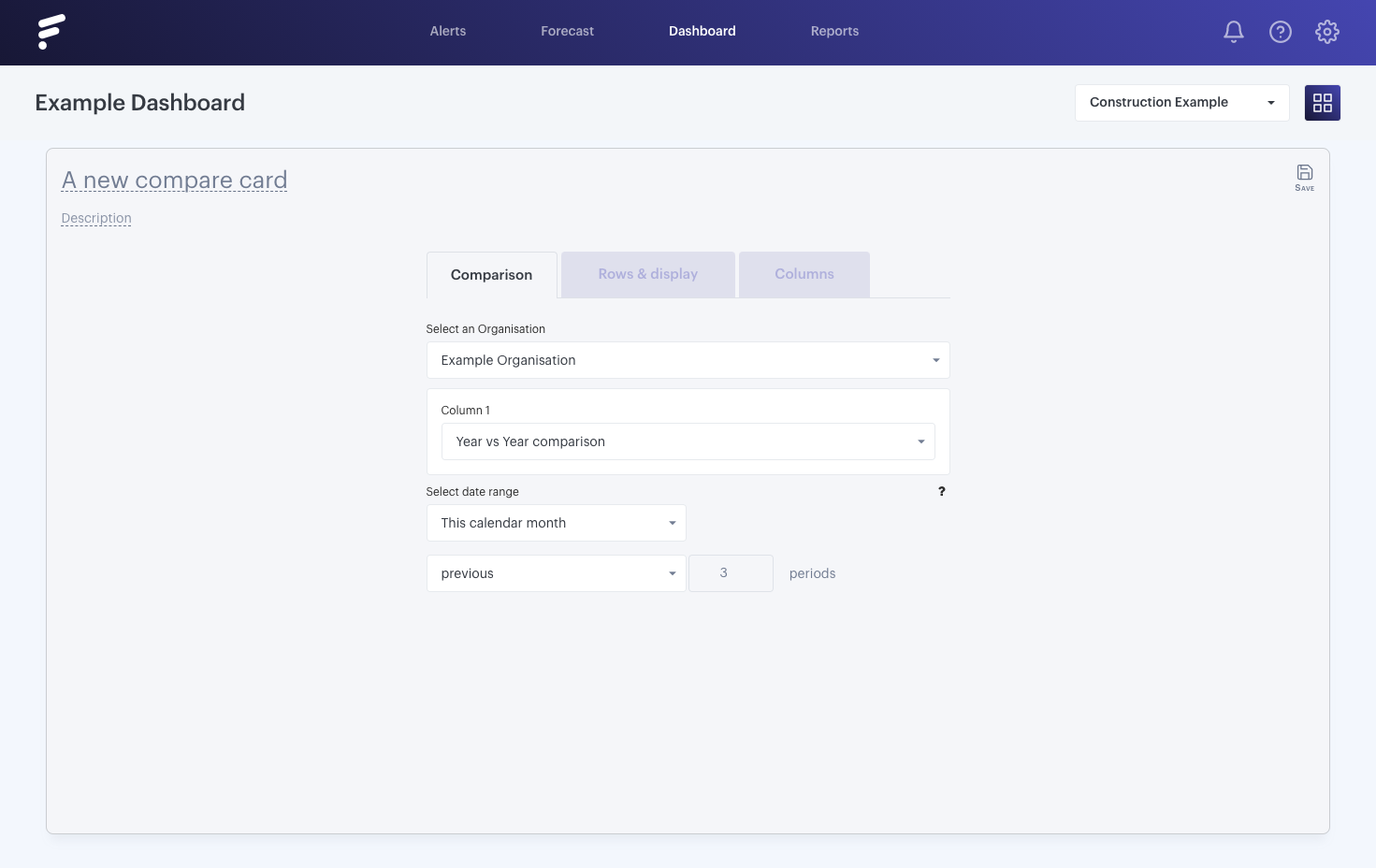 Once you are happy with the data on the card, simply click 'Done' to flip the card and view your comparison.