You can edit the forecast items you have created at any time.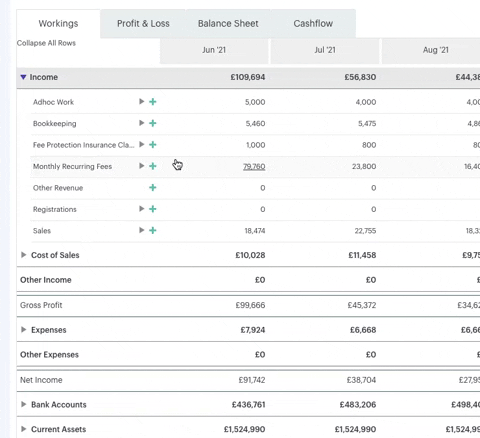 Step One
Firstly, navigate to the forecast item in question. You'll need to ensure you are in the 'Workings' tab of the forecast. If no forecast items show below the line, press the triangle adjacent to the line to set them to display (you can also use the search box in the top right corner):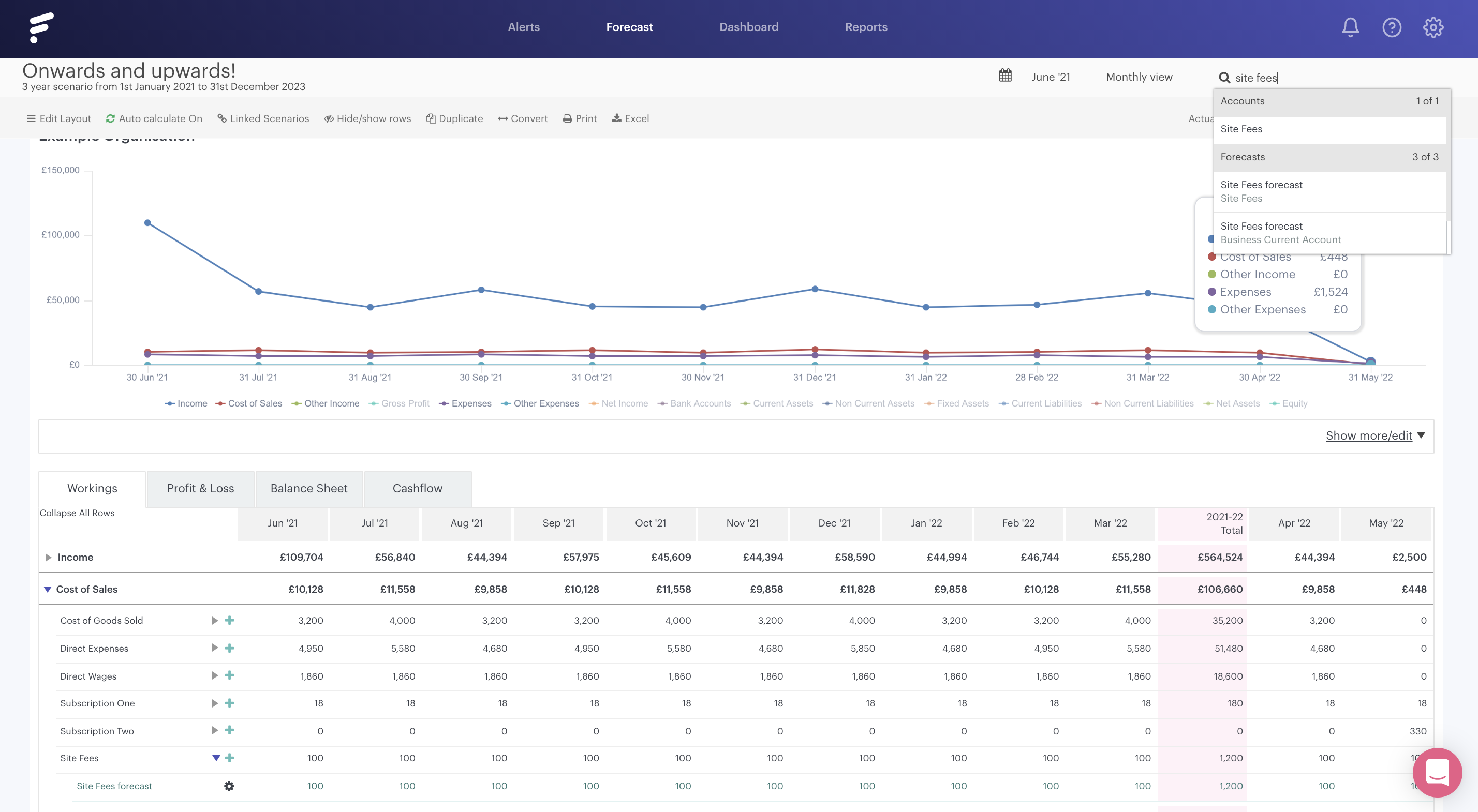 Step Two
To edit the forecast item, press the cog adjacent to the line, then press 'Edit':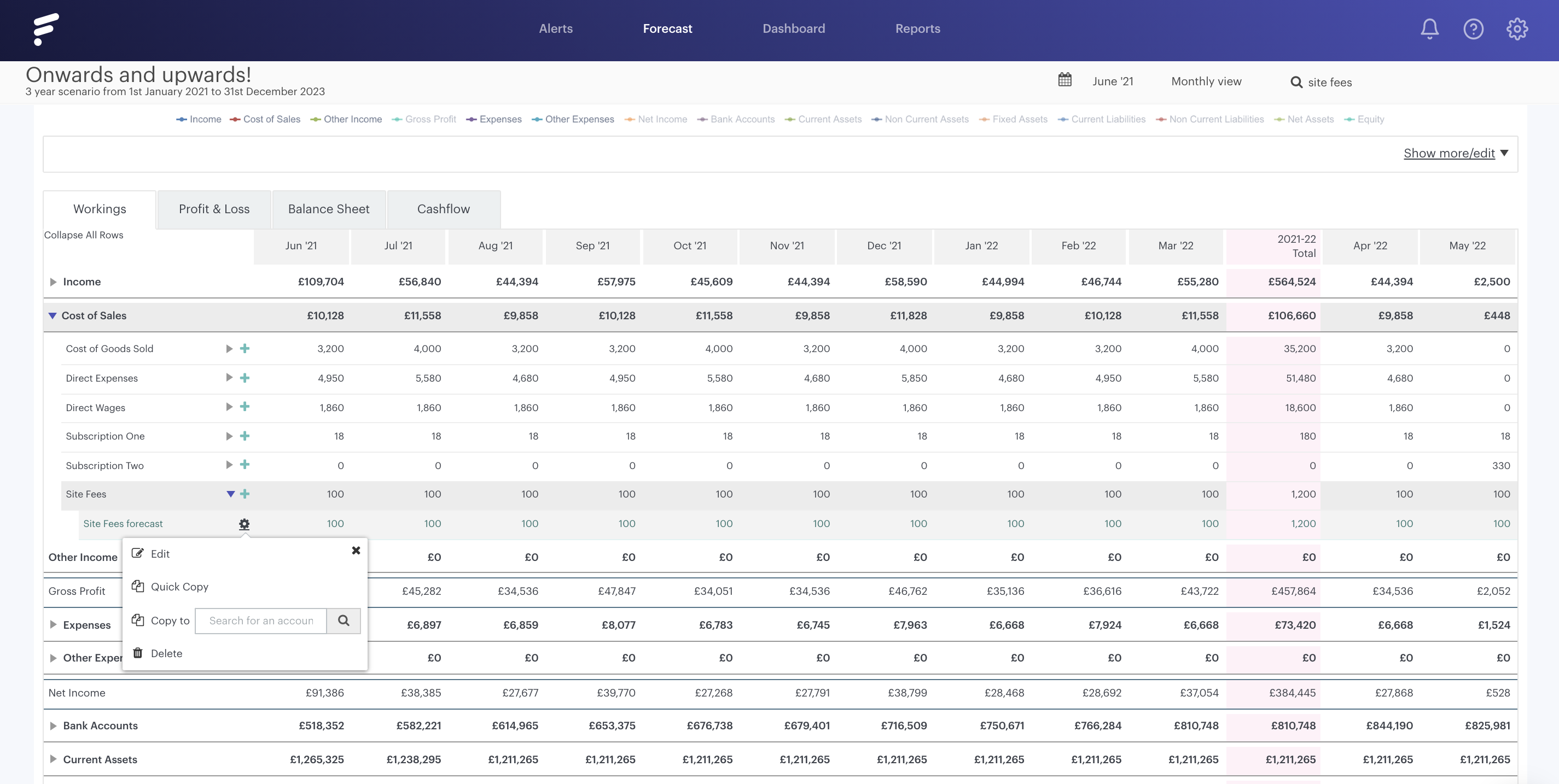 This will cause the forecasting window to display, allowing changes to be made: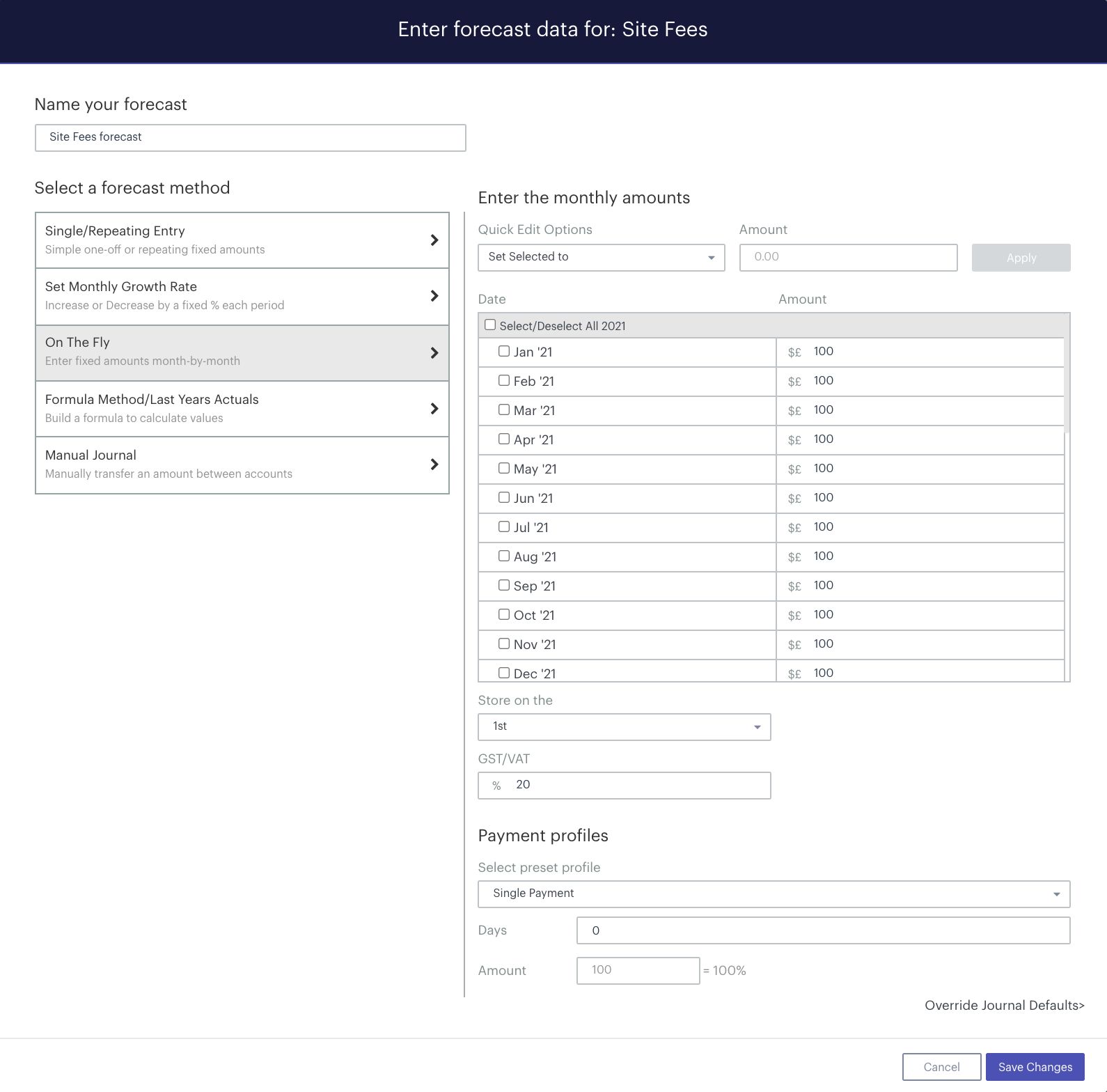 Once happy with the changes made, press 'Save Changes'. Otherwise, to cancel, press 'Cancel'.